TOKYO: Apple Inc is considering teaming up with its supplier Foxconn to bid for Toshiba Corp's semiconductor business, Japanese public broadcaster NHK reported on April 14 – the latest twist in the sale of the world's second-biggest flash memory chipmaker.
The US technology giant is considering investing at least several billion dollars to take a stake of more than 20% as part of a plan that would have Toshiba keep a partial holding so the business remains under US and Japanese control, NHK reported, citing unidentified sources.
The idea would be to allay Japanese Government concerns about any transfer of sensitive technology to investors it deems a potential risk to national security, the broadcaster said.
Apple was not immediately available to comment. Taiwan's Foxconn, formally known as Hon Hai Precision Industry, declined to comment. A Toshiba spokesman said he could not comment on specific transactions.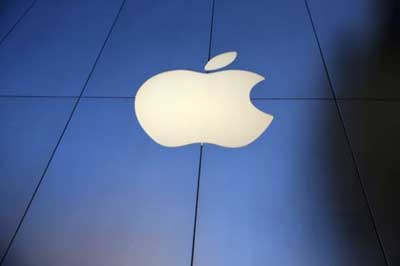 Foxconn, which participated in the first round of the chip sale auction, has been considered a national security risk due to its ties with China. The bulk of Apple's iPhones are made at Foxconn's extensive manufacturing base there.
NHK said Apple wants Foxconn to own a stake of around 30% of Toshiba's chip business.
An investment by Apple would be its first direct stake in a major global memory chipmaker, as it seeks to secure a stable supply of key components. Samsung Electronics is the biggest maker of flash memory chips, followed by Toshiba, SK Hynix and US-based Micron Technology Inc.
The NHK report comes as Western Digital Corp, Toshiba's partner and one of the bidders for its chip business, warned this week that the Japanese firm's plans to sell its chip unit violates a joint venture contract. Western Digital wants to be given exclusive negotiating rights.
The auction of Toshiba's prized chips asset is essential to the company's plans to cover multi-billion dollar writedowns at its US nuclear unit Westinghouse. Those costs have plunged the Japanese conglomerate into crisis, prompting it even to warn that it may not be able to continue as a going concern.
Toshiba has narrowed the field of bidders for its chip unit to four suitors, sources have said: US chipmaker Broadcom Ltd, which has partnered with private equity firm Silver Lake Partners LP; SK Hynix; Western Digital; and Foxconn, the world's largest contract electronics maker.
Apple was not part of any of those four bids, according to the person. It's unclear whether Apple participated in the first round of the auction, which sources have said drew around 10 offers.
Shares in Toshiba fell more than 5% on April 14, hit by a Bloomberg report that the chip business sale had been temporarily put on hold to address the concerns raised by Western Digital.
"It is not true Toshiba has put the chip sale process on hold," a spokesman said.
Chips as collateral 
Separately, Toshiba is likely to get the go-ahead from creditors to offer its chip business stake as collateral for new loans and loan commitments worth around 1 trillion yen (RM40.66bil), people briefed on the matter said.
Access to fresh funds would help tide Toshiba over before it can complete the sale of the chips business.
Some small lenders have baulked at the idea as they have been offered other Toshiba assets as collateral, such as group companies' shares and real estate, but Toshiba's main lenders expect all creditors to approve the move, the people said.
In exchange for the chip unit stake as collateral, Toshiba hopes to get about 300 billion yen (RM12.2bil) in fresh loans and be able to draw down existing loan commitments worth 680 billion yen (RM27.65bil).
An executive at one of the main creditor banks said it was still uncertain if Western Digital would agree to Toshiba offering its chip unit stake as collateral.
"We would be running risks of being sued by our shareholders if we provide loans to Toshiba without collateral," the executive said. — Reuters