Applied Energy Systems (AES) has introduced the GigaGuard GSM-V Controller to replace the GSM-5 Gas Safety Monitor, a legacy technology from the company's SEMI-GAS line of ultra-high purity gas delivery systems. The new controller has been modernized with a color touchscreen interface as well as an EtherCAT PLC-based control system, and is optimized for hassle-free, drop-in replacement by customers to easily upgrade AT-Plus Series gas source systems that currently use the GSM-5. For legacy switchover systems, (2) GSM-V controllers replace (2) GSM-5 controllers, (1) AS200 controller, and (1) MPC controller.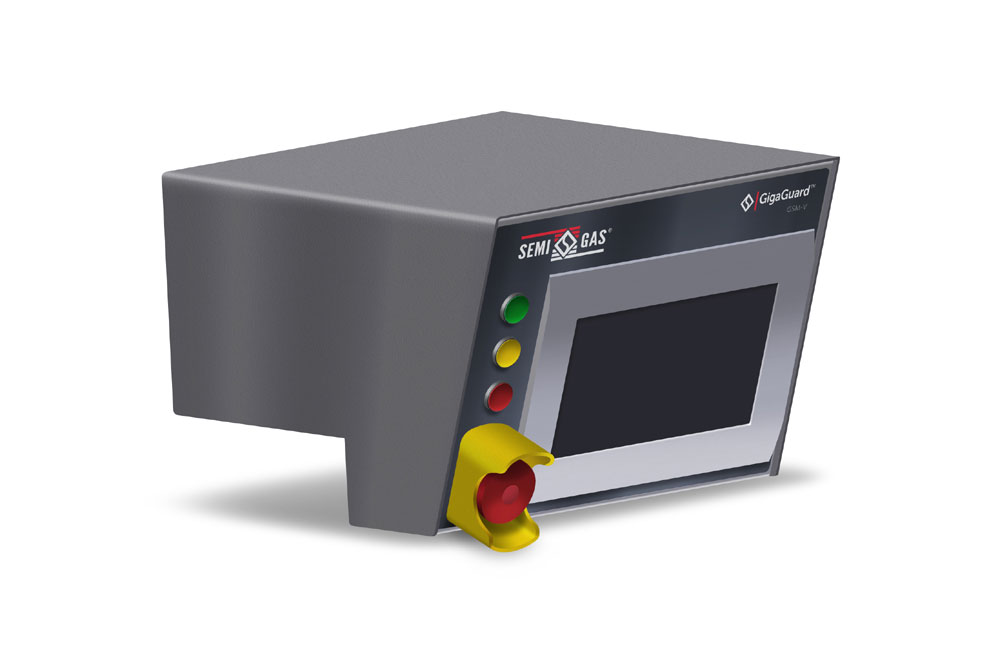 The GSM-V, which conforms to SEMI S2 standards, is identical to its predecessor in form factor, shape, dimension (8″ T x 10″ W x 12″ D), and mounting and connector locations, but now includes added features to improve ease of use and monitoring flexibility. Key upgrades to this programmable controller include:
• A 7″ Beckoff color touchscreen interface that offers step by step guides for purging, cylinder changeout, daily operations, data logging, and input and output configurations to minimize human error.
• Control for (8) solenoid valves, with the option for expansion to control up to (14) solenoid valves.
• Monitors digital and analog process sensor inputs and (8) configurable Form C relay outputs.
• Ethernet-ready communications and capability to integrate with a facility's safety monitoring system.
"Our customers have been asking for a modern alternative to the microprocessor-based GSM-5 controller, and our controls engineering team has delivered it with the GSM-V," said Dave Stetz, Chief Engineer of R&D Controls Technology at Applied Energy Systems. "The addition of a touchscreen, PLC-based control system, and expansion options make it simpler to program, operate, and configure for each customer's unique environment. Not only is the GSM-V superior to the GSM-5 in its gas safety monitoring capabilities, but it takes customers just minutes to make the replacement. It is designed to 'plug and play' so that with a few steps, they can immediately start experiencing the benefits of these new features."