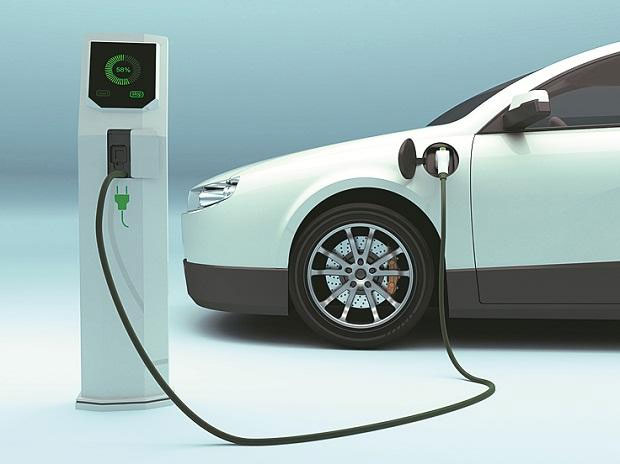 Automobile makers have good words for the draft policy that has set a target for at least a fourth of new vehicles sold in Delhi to be run on electricity by 2023.
However, they are skeptical on the issue of the required charging infrastructure and the lack of clarity on the incentive each vehicle category will get under the FAME (Faster Adoption of Manufacturing of Electric Vehicles) scheme.
In its current form, the policy targets only two-wheelers and vehicles used for public transport. Private cars and utility vehicles are not in its purview.
For a city that has been struggling with poor air quality, it's a step in the right direction but the challenge is in the execution, say environment experts.
Änumita Roychowdhury, executive director at the Delhi-based Centre for Science and Environment (CSE), said: "Our personal exposure to vehicles is very high; so, if these vehicles become zero emitters, the local impact (of pollution) will definitely wane. Globally, we have seen that intent alone doesn't work; you need specific targets."
"The primary objective of the Delhi EV Policy 2018 is to bring about a material improvement in Delhi's air quality by bringing down emissions from the transport sector. To do so, this policy will seek to drive rapid adoption of Battery Electric Vehicles (BEVs) in a manner where they contribute to 25 per cent of all new vehicle registrations by 2023," according to the draft policy, issued on Tuesday.
The policy also seeks to put in place measures to support the creation of jobs in driving, selling, financing, servicing and charging of EVs, it added.
Sohinder Gill, director-general at the Society of Manufacturers of Electric Vehicles (SMEV), said: "While it's a good policy and gives the industry a direction, it should have been more specific on incentives. Instead of saying 50 per cent of FAME, they could have spelt the absolute amount, as we don't know what will happen to the FAME scheme after April 1, 2019."
Adding: "The policy targets a third of new buses to be electric. Given the space required and costs involved in setting up infrastructure for them, I doubt the targets would be met." The policy offers an additional 'top-up incentive' of up to 50 per cent of the FAME India incentive to vehicles with swappable batteries for a period of three years from the date of notification of this policy.
Karthick Athmanathan, head for EVs and eMobility solutions at Ashok Leyland, said while the intent to convert a large part of buses and last-mile transport solutions to electric propulsion was good and "most of the things mentioned in the policy are doable, there are lots of ifs and buts".
For instance, someone needs to fund the incremental costs, as these are outside the FAME scheme. Globally, such buses are subsidised. Also, before anything else, power grid connectivity needs to be strengthened; else, the whole system will collapse.
Besides offering fiscal incentives to several categories of e-vehicles, the 20-page document also touches upon a scrappage incentive scheme for two-wheeler (internal combustion engine) owners. Setting up a dedicated cell in Delhi, levying of a congenstion charge of up to 2.5 per cent of fares on all trips originating or terminating from Delhi, an air quality parking surcharge, cess on petrol and diesel vehicles and EV recycling are some of the aspects.
Mahesh Babu, chief executive officer at Mahindra Electric Mobility, said the company would give its inputs on including cars in the fleet segment to be made part of the policy. "It looks very promising and we see ourselves playing an important role in it," he said. Adding that his company's electric auto rickshaw had been received very well in Delhi and adjoining areas.
In 2013, the Government of India announced a National Electric Mobility Mission Plan 2020. Under this, FAME was launched in March 2015 for two years, subsequently extended to end-March, 2019. Despite central and state government incentives, pure EV penetration (2017 data) remains low in India. It is 0.1 per cent for cars, 0.2 per cent for two-wheelers and near-zero for commercial vehicles.
"The government is pushing it in the right direction and in a timely manner," said K N Sreevatsa, head of the EV charging business at engineering major ABB India.