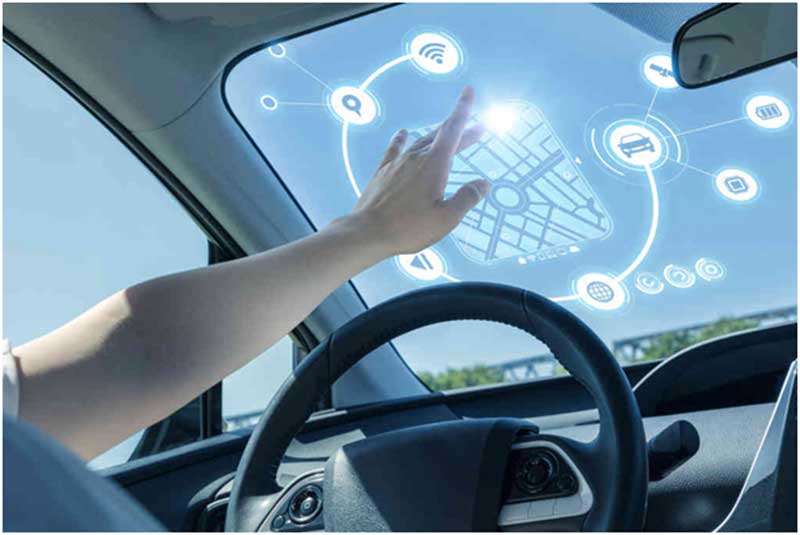 Cars are expensive. Other than a house, perhaps, few purchases we make will compare to a new car. And just like any other expensive asset, a car brings with it a secondary cost the risk of theft. In some laid-back parts of the world, locking the doors may be enough to ward off the threat. Everywhere else, it's a good idea to arm yourself and your car with some security.
Digitization is a major innovation driver for both companies and society. The permanent availability of networked and software- based systems, for example via the Internet, is a central customer requirement that is also relevant in the vehicle. These systems have the potential to provide a variety of additional services and functions in and around the vehicle. As a result this new type of function has been increasing for years and is becoming an elementary component of the vehicle and an enabler for associated digital services. Many of these functions are already offered by vehicle manufacturers. The range of personalized functions in the vehicles, the infotainment equipment and the online services offered will represent an even greater share of the overall experience surrounding the vehicle in the future. Automated driving will also use connectivity to access external information that can be used to both refine user experience and expand the scope of automated functionality. For example, the integration of external data will make driverless vehicles possible in an urban environment. Connected vehicles therefore offer innovative features and functions that make driving and the travel experience safer, more pleasurable and more interesting.
Increased networking, additional interfaces and functionalities also increase the vulnerability of vehicles to potential attack by hackers. As the degree of vehicle automation increases, so too must the security measures to protect the vehicle functions against manipulation. In order to cope with the customer's demands for networking and functionality in the digital age, appropriate security concepts are required that offer sufficient protection for the vehicles, connected back-end systems1 and customer devices.
It is important to protect both the vehicle and user data against unauthorized access and any vehicle functions against manipulation. Thus, automotive security is required to protect the privacy interests of customers and the integrity of a vehicle, its components and safe operation of its functions. It is in the fundamental interests of the automotive industry to ensure the highest safety standards and to protect the vehicle in the best possible way.
The accessibility of a vehicle from outside also significantly increases the risk of hacker attacks. Outside attacks (e.g. via mobile phone, Bluetooth or Wi-Fi) have been discussed and explained in numerous publications. Automakers therefore need to ensure that information is processed securely and protected against external access and manipulation (e.g. car tuning or counterfeit spare parts). These kinds of security systems protect fair competition in the global market, assets, and personal data and, last but not least, the lives and limbs of the users on the road.
Types of Automotive security system
Thinking about installing security systems for your car? There are wide variety of car security systems some of those types includes: alarms, tracking systems and immobilizing device.
Alarms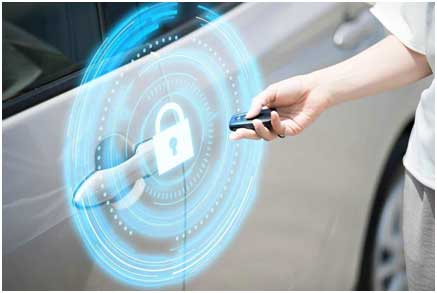 There are two main types of car alarm activation methods. Passive and active. Passive alarms automatically enter an armed state after the ignition is turned off and the last door is closed. Active alarms require the user to press the transmitter button to arm and disarm the system. If you set your alarm to arm passively you can probably get a discount on your insurance. Check with your insurance provider. You may get a discount either way. Most alarm systems can be configured as passive or active arming.
n alarm system should be put in at the same time or before a stereo system is put in. By waiting until after the system is in you run the risk of having it stolen before the alarm is installed.
Car and alarm manufacturers are constantly trying to improve security against theft. Great achievements have been made recently by incorporating the alarm system as an integral part of the vehicle electronics. Even the retro-fit systems are still very effective. Three main types of intruder alarm are used:
(a) Switch operated on all entry points.
(b) Battery voltage sensed.
(c) Volumetric sensed.
Alarms can be set by a separate switch or IR transmitter. More commonly now, they are set automatically when the doors are locked. Professional car thieves always find ways to maneuver the latest alarm systems. The vehicle manufacturers strive to stay one step ahead. Legislation is being considered for installing tracking devices in an unknown part of a vehicle's chassis. This can be activated during the theft of the car, allowing the police to trace the vehicle.
Tracking system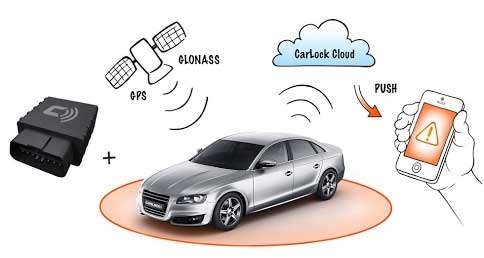 U.K.-based Cobra produces quite a range of car accessories, from headrest-mounted DVD players to parking aids. Looking for GPS tracking systems? Cobra's got them. But Cobra also sells a car security device known to stop thieves in their tracks. The Cobra 8510 immobilizer's name alone should give you a pretty good idea about how this car security system works. Immobilizers work by disabling components of the engine that are necessary for startup. By shutting down the ignition system, immobilizers make it extremely difficult to hotwire a car and start it up without a key [source: CarsBuddy]. The Cobra 8510 comes with two keys that can deactivate the system as long as you keep them safe, your car shouldn't be going anywhere without you in it.
Immobilizing Devices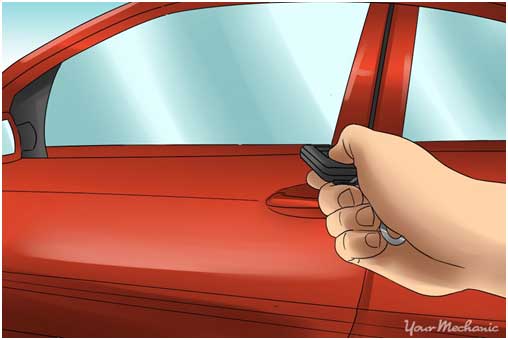 after a thief successfully breaks into your car, he needs to be able to start it.
Unless he has a key, that means he's going to have to hotwire it before he can drive it away. That's where immobilizing devices come in. These devices are designed to prevent a vehicle from starting when a specific event happens or if the key (or key fob) isn't physically present. This can be accomplished in a number of ways, including:
• transponder keys and fobs
• fuse cut-offs
• fuel or spark disablers
• kill switches
Other immobilizing devices are directly tied into a traditional car alarm. If the alarm goes off and someone tries to drive off, it may activate a fuel or spark disabler that will either cause the engine to die or to never start in the first place. In other cases, these types of disablers are tied into tracking systems instead.
Autonomous automotive security system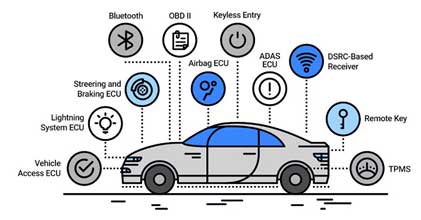 Cube is the blockchain security platform for the autonomous car. The key to Blockchain is that technology ensures trust. Cube uses block-chain technology to ensure the security of autonomous mobile networks.
Cube uses block-chain technology to ensure the security of autonomous mobile networks. But there
are various difficulties in applying traditional blockchain technology to autonomous vehicle safety.
Blockchain instantiations suffers from high overhead and low scalability. Cube solves these limitations
of traditional BC technology with hybrid BC. In the operation of autonomous vehicles, many IOTs provide information to autonomous vehicles. The attacker seeks to gain access to the network between an autonomous car and IoT or traffic center,and manipulate the software binary with the goal of injecting malware into a large number of vehicles.
Conclusion
Nowadays rate of vehicle theft is very high all through the world and the situation are even worse in developing country. Therefore, protection of vehicles with an intelligent, reliable, effective and economical system is very important.
Automotive systems are becoming more vulnerable to hackers and we should expect to see a corresponding rise in attacks. New technological features and greater connectivity are the two trends driving this increased risk and it requires a greater level of commitment to cyber-security by all within the industry to the public transportation systems, ride-sharing services and commercial shippers. By implementing several important reforms, the industry can control the risk and keep vehicles secure.