It is a type of antenna which is constructed when the end of the antenna is flared out or tapered in the shape of a horn. This antenna operates in microwave frequency.
The horn antenna operates in ultra-high and super-high frequencies ranging between 300 MHz to 30 GHz.
Working of Horn Antenna
The energy of the beam when slowly convert into radiation, then it reduced the losses and the focusing of the beam improves.
A Horn antenna may be considered as a flared-out waveguide, by which the directivity is improved and the diffraction is reduced.
The below image shows the model of a horn antenna.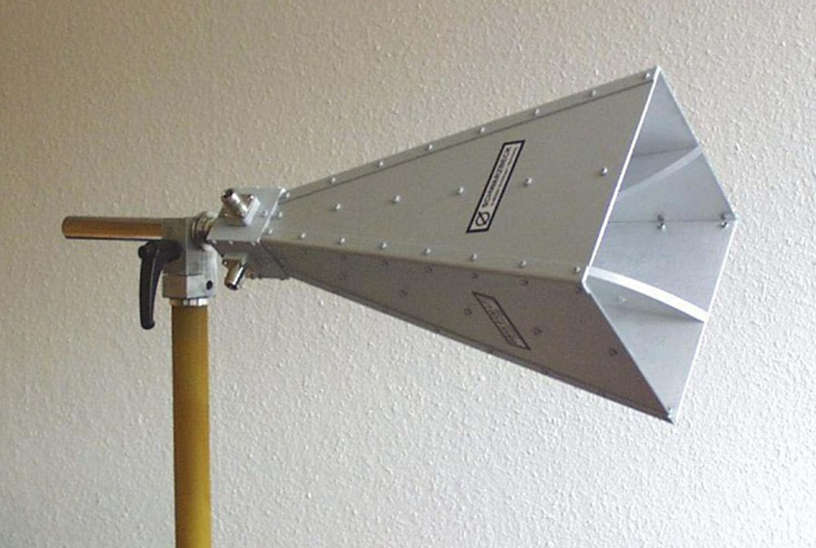 Types of Horn Antenna
There are 4 types of horn antenna i.e., and in sectoral horn there are 2 types of horn is mentioned in below.
1. Pyramidal horn
2. Sectoral horn
I. E-plane
II. H-plane
3. Conical horn
4. Exponential horn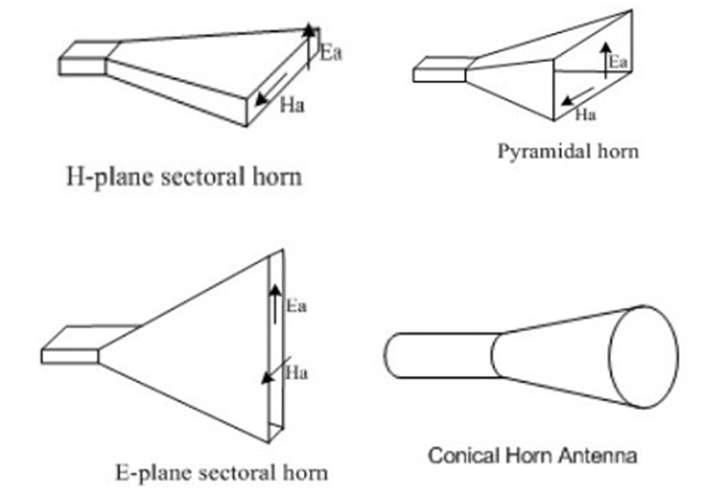 Advantages of Horn Antenna
It offers easy construction as can be easily configured with a waveguide.
The absence of a resonance element in the structure allows it to operate over a wide bandwidth.
The horn antenna provides good impedance matching.
It is highly directional thereby providing higher directivity.
The antenna offers fewer reflections.
Disadvantages of Horn Antenna
The directivity of the antenna is dependent on the flare angle.
The dimensions of the flare must be sufficiently large and this sometimes makes the antenna bulky.
Applications of Horn Antenna
Used for astronomical studies
Used in microwave applications