RF attenuators have a surprising number of uses: reducing high power signals for test equipment, level control; impedance matching, and several other RF circuit design areas.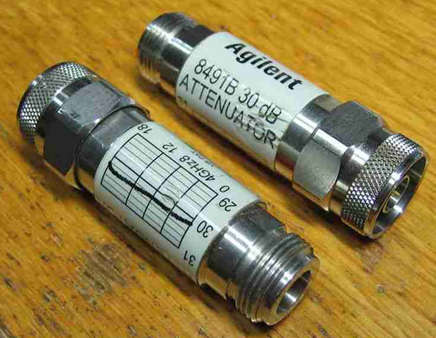 These attenuators reduce the amplitude level of an incoming signal.
It is used to protect systems from receiving a signal with a power level that is too high to process.
It is used to provide an accurate impedance match as most fixed attenuators offer a well-defined impedance, or attenuators may be used in a variety of areas where signal levels need to be controlled.
This is required to reduce high levels of power and as a result, they may need to incorporate a heat sink to ensure that the power can be suitably dissipated.
RF attenuators, as their name suggests, attenuate the signal by lowering its level. Fixed attenuators may be offered in a range of ranges, and the attenuation is often expressed in dB.
This attenuation may be necessary to prevent a circuit stage from being exposed to an excessively strong signal.
Additionally, as most fixed attenuators have well-defined impedances, attenuators can be used to accurately match impedance or in a variety of other applications where signal levels need to be controlled.
These RF attenuators have a wide range of applications, and even though they may not always be immediately apparent, they are frequently used in RF circuit design applications and RF systems of various types.
Applications of RF Attenuators
They are widely used in RF circuit design applications and RF systems of different types.
It is used in volume control equipment in broadcasting stations.
It is used for testing purposes in laboratories, to obtain smaller voltage signals.
They are used to improve impedance matching in circuits.
These are used to protect the circuits from damage caused by high voltage values.
RF attenuators are used for the protective dissipation of power in measuring RF signals.
Optical attenuators are applied in fiber optic communication to properly match transmitter and receiver levels.
Types of Attenuators
There are two types of attenuator variable attenuator and fixed attenuator.
Fixed Attenuators: Fixed attenuators are usually available in a surface mount package. They are passive attenuators that provide a fixed attenuation level. Most of these products are available in a series, which has several attenuation levels available.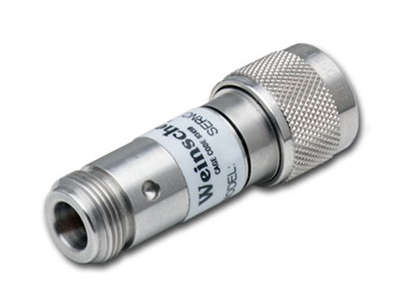 Variable Attenuators: Variable attenuators provide an attenuation range i.e. they can be regulated to provide a particular attenuation level. Typically, the attenuation level can be modified by changing the voltage applied to an input control line.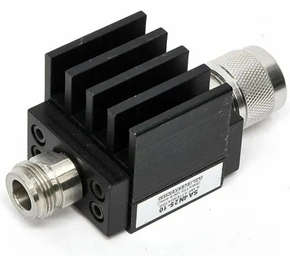 Specification of RF Attenuators
The frequency range over which it should work.
Impedance value whether 50 Ohm or 75 Ohm.
Attenuation value in fixed value or variable steps or continuously variable in the unit of dB.
Type of connector for connectorized version such as SMA, N-type, BNC, TNC, and more.