A bridge circuit is a topology of electrical circuitry in which two circuit branches (usually in parallel with each other) are "bridged" by a third branch connected between the first two branches at some intermediate point along them.
The bridge was originally developed for laboratory measurement purposes and one of the intermediate bridging points is often adjustable when so used. Bridge circuits now find many applications, both linear and non-linear, including in instrumentation, filtering, and power conversion.
Wheatstone Bridge
The Wheatstone Bridge is the name given to a combination of four resistances connected to give a null center value.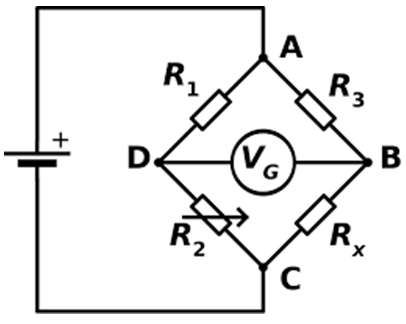 When balanced, the Wheatstone bridge can be analyzed simply as two series strings in parallel.
We saw that each resistor within the series chain produces an IR drop or voltage drop across itself as a consequence of the current flowing through it as defined by Ohms Law.

Wein- Bridge Oscillator
The Wien's bridge is frequency sensitive. Thereby, it is difficult to obtain the balance point in it. The input supply voltage is not purely sinusoidal, and they have some harmonics. The harmonics of the supply voltage disturb the balance condition of the bridge. To overcome this problem the filter is used in the bridge. The filter connects in series with the null detector.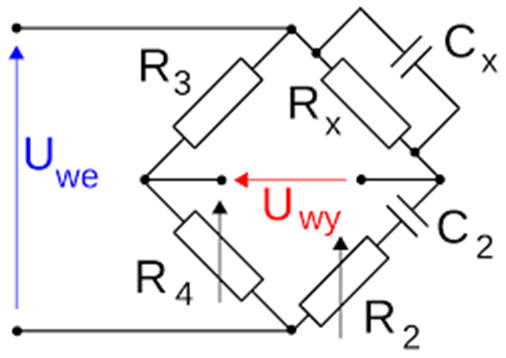 Maxwell Bridge
A Maxwell bridge is a modification to a Wheatstone bridge used to measure an unknown inductance (usually of low Q value) in terms of calibrated resistance and inductance or resistance and capacitance. When the calibrated components are a parallel resistor and capacitor, the bridge is known as a Maxwell-Wien bridge.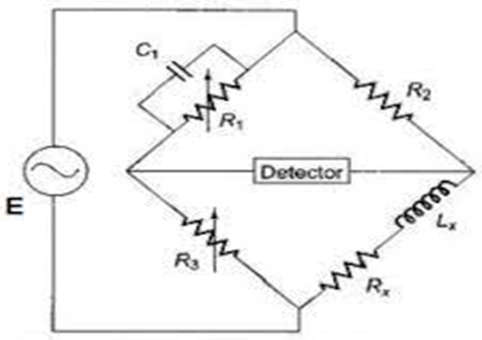 Hay's Bridge
Hay's bridge is the electrical circuit used for the measurement of self-inductance. It is an alternating current bridge similar to Maxwell's bridge with small modifications.
Hay's bridge is a modified form of Maxwell's inductance-capacitance bridge. It measures inductance by comparing it with a standard variable capacitance.