Broadcom Ltd. and a group led by KKR & Co. are emerging as the two leading bidders for Toshiba Corp.'s semiconductor unit as of Friday's deadline for second-round offers, according to people familiar with the matter. Broadcom, based in San Jose, California, is offering about 2.2 trillion yen ($20 billion) and would face simpler regulatory reviews than some rivals, said one of the people, asking not to be identified because the matter is private. The competing group, which includes state-backed Innovation Network Corp. of Japan and Development Bank of Japan, plans to offer about 1.8 trillion yen and would benefit from support from the country's government, the people said.
Western Digital Corp. has been in talks to join the Japan group, but the parties haven't been able to agree on how to divvy up ownership. The company has been offered a stake of less than 20 percent, but it wants a controlling share, they said. Apple Inc., which uses Toshiba memory chips in its products, is still considering whether to contribute capital to one or more bidders, they said.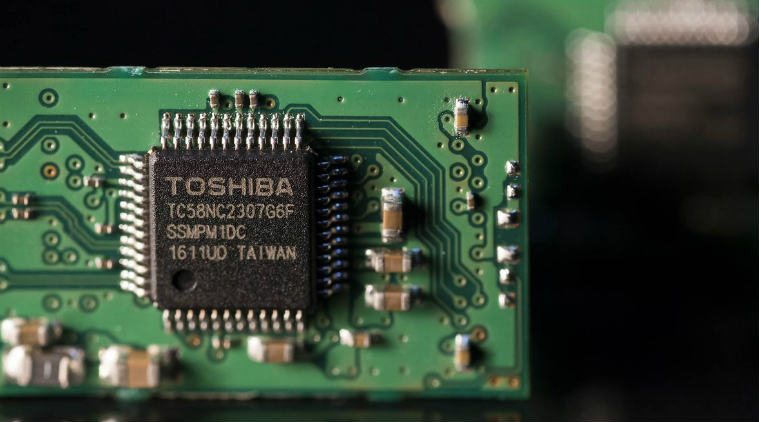 Toshiba's future as a public company depends on selling the memory chip unit and raising cash to pay for losses in its Westinghouse nuclear business. Time is critical because its shares may be delisted if it hasn't closed the deal by next March, the end of its fiscal year. While Taiwan's Hon Hai Precision Industry Co. and South Korea's SK Hynix Inc. have also expressed interest with preliminary bids of as much as $27 billion, Japan's government is reluctant to let the business fall into their hands. The deal talks are still fluid however and the leading bidders may change.
"Whoever INCJ decides to go with, is likely to be the winner, regardless of the size of the bid," said Damian Thong, an analyst at Macquarie Group Ltd. "A larger bid that doesn't have INCJ in it, is unlikely to be successful." Kaori Hiraki, a spokeswoman for Toshiba, and Toshimitsu Irie, a spokesman for INCJ, declined to comment. A spokeswoman for KKR and a spokesman for Broadcom also declined to comment. Toshiba shares rose as much as 5.6 percent in Tokyo trading.
The auction has been rattled by fierce clashes between Toshiba and Western Digital. The two companies co-own the most important factory in the Japanese company's memory chip business, a plant in Yokkaichi. Western Digital has argued that under their joint venture agreement Toshiba needs its approval to sell the business — and that Western Digital should have exclusive rights to negotiate a purchase.
Toshiba has refuted those assertions and warned the American company not to interfere in the sale. The Japanese company has also pointed out that Western Digital only became its joint venture partner by acquiring SanDisk Corp. last year, in deal that Toshiba never had rights to approve. Western Digital filed for arbitration in the dispute, a move that threatens to delay the deal and drag out the time for Toshiba to receive its much-needed cash.
Western Digital hasn't made clear whether it will join the KKR-Japan consortium and could still make an offer on its own, the people said. The US company's first-round bid was well below rival offers and its balance sheet may not be strong enough to make a competitive offer.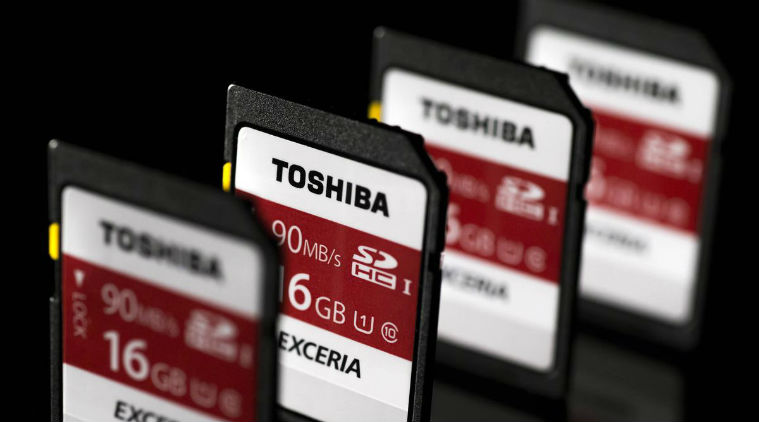 Japan's powerful Ministry for Economy, Trade and Industry has become involved in organizing the group that includes local funds and KKR, the people said. The government has encouraged Toshiba and Western Digital to work out some compromise. Bain Capital has also expressed interest in bidding for the chips unit and may partner with Hynix, one of the people said. Bain plans to make an offer for 51 percent of the business, the Nikkei newspaper reported.
Broadcom has lined up financing for its offer from three Japanese banks and private-equity firm Silver Lake, Bloomberg reported last month. The lending units of Mizuho Financial Group Inc., Sumitomo Mitsui Financial Group Inc. and Mitsubishi UFJ Financial Group Inc. plan to provide at least $15 billion in loans, while Silver Lake will add convertible debt.
The type of chip produced by the joint venture, known as flash memory, is enjoying a bumper year. Micron Technology Inc., Samsung Electronics Co. and Hynix have all reported strong demand for the product as the industry moves away from magnetic disks in computer storage.