Pre-installed Ubuntu Linux ensures ADLINK devices are tested and validated, with ongoing support and automatic updates for devices deployed in the field
Summary:
Agreement allows ADLINK to ship Ubuntu Linux-installed and -licensed devices, with Canonical support for customers
Certification ensures that Ubuntu Linux patches and updates will reliably install on ADLINK devices, to ensure devices run the latest operating system and security revisions
Provides customers a complete, fully validated solution to speed time-to-market and deliver secure IoT solutions
Taipei, Taiwan – March 3, 2021
ADLINK Technology Inc., a global leader in edge computing, announced at Embedded World that it has entered into an agreement with Canonical to pre-certify ADLINK devices with the Ubuntu Linux operating system (OS) to create a complete hardware and software device offering with fully supported security and operational updates for the device lifecycle. The agreement eliminates the need for customers to install the device OS themselves and to work with the OS provider for licensing and support; it also enables ADLINK to support Original Design Manufacturer (ODM) projects by enabling certification and licensing for ODM customers. ADLINK devices will be pre-installed with Ubuntu Linux, with Canonical offering ADLINK customers full, ongoing technical support and automatic updates until the OS release reaches its designated end-of-life date.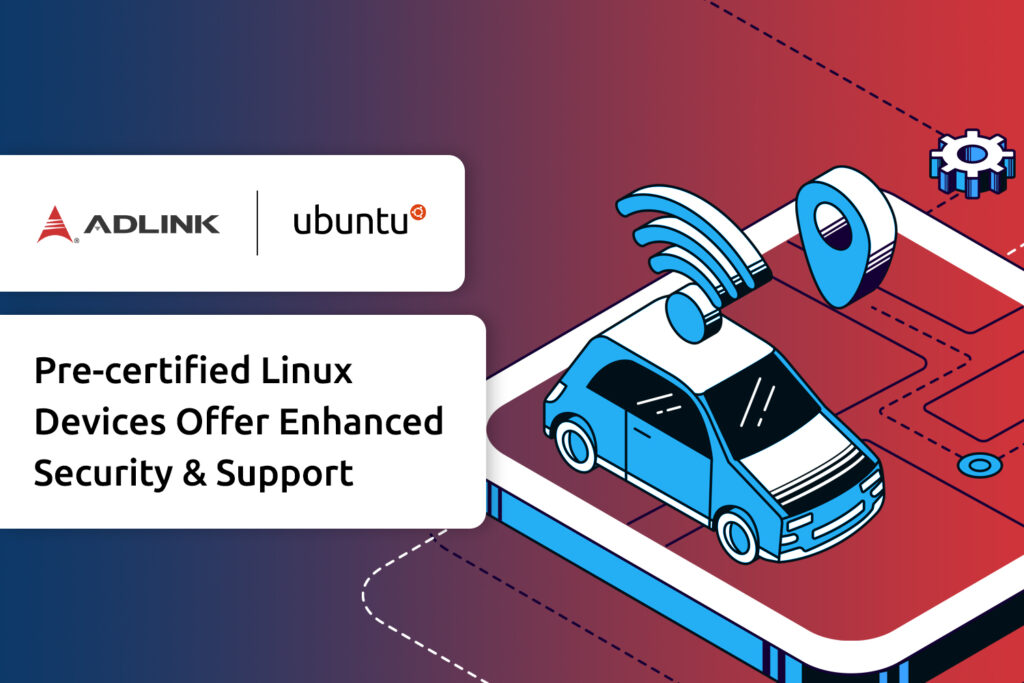 Ubuntu Linux is the leading Linux distribution for large embedded systems and is the most popular open source operating system for autonomous robotics and self-driving vehicles. Developed by Canonical, it provides security updates and support for each Ubuntu release.
"Customers often combine our ADLINK Edge™ software with our range of hardware devices when deploying IoT solutions for industrial automation," said Steve Cammish, Vice President of Edge Solutions for AI and IoT at ADLINK. "We want to provide them with the very best user experience so that they are able to easily update their operating systems with, for example, the latest security patches and updates. By working closely with Canonical and pre-certifying our systems with Ubuntu Linux, we can now offer that experience to our customers, making IoT system development easier and more secure."
In addition, Canonical and ADLINK are both members of the Robot Operating System 2 (ROS 2) Technical Steering Committee, a group of industry leaders from organizations that are contributing to the development of ROS 2, with the responsibility to set the technical direction for the project.
"ADLINK and Canonical are closely aligned on ROS development and other machine intelligence research," said Tom Canning, Global VP of IoT & Devices Canonical. "Whether they're using industrial gateways or pursuing initiatives in the robotics and AI space, ADLINK and Canonical customers will benefit from pre-certified stacks to accelerate their development."
ADLINK and Canonical technologies have been foundational in a range of robotic and autonomous vehicle initiatives, including the Indy Autonomous Challenge, the first head-to-head high-speed autonomous vehicle race to be held in October 2021 at the Indianapolis Motor Speedway.
For more information, visit ADLINK and Canonical this week at Embedded World.