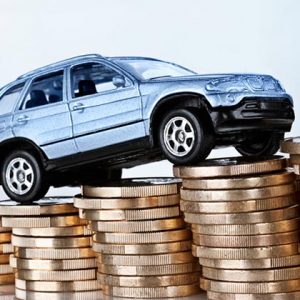 Ask any manufacturer in the semiconductor business which market sector is their rock-solid banker, the one that not only ticks over year after year but steadily grows, and most will say automotive.
And this has been the case since the upsurge of electronics in car design took off in the sixties. Unlike the volatile vagaries of the communications and pc markets, the automotive sector has consistently proved to be a reliable consumer of electronics technology.
Back in the 1960s the value of electronics in cars represented a mere 3% of the total value of the vehicle. Today it's just over 30% and is expected to hit approximately 47% in a dozen years. Not surprising then that chip makers love car makers.
Also unsurprising are the results of a couple of surveys from industry analyst that hit my desk this week saying that discrete semiconductor power products are currently experiencing the best sales growth seen this decade.
What may surprise some people though is that buoyant trend does not involve the power module market which is experiencing a generally slower market phase. However, this situation is partly due to a sluggish industrial sector and in actual fact the active automotive market is helping some module makers maintain a healthy balance sheet.
Of particular influence here is the trend towards electric vehicles (EVs) and this of course is being driven by the perceived environmental advantages related to decreasing air pollution that EVs offer, although as I have already highlighted in this column previously not all aspects of the trend towards electric vehicles are planet Earth friendly. Read more here;
Electronics industry analysts IHS Markit reckons the global market for power semiconductors used in cars and light passenger vehicles will grow by more than $3 billion by 2023.
And this prediction is substantiated by the Status of the Power Electronic Report released by Markey analysts Yole Dévelopement which says the total market for power semiconductors increase from $5.5billion in 2016 to more than $8.5billion in 2022. Revenue will increase at an annual rate of close to 8% from 2015 to 2022. This company cites the growth in renewable energy systems and the electrification of vehicles as two areas that are helping to drive semiconductor sales. Both the solar and EV/HEV converter markets grew by over 20% between 2015 and 2016.
But it would be unrealistic to suggest that although historically a volatile market sector the communications business is playing merely a supporting role in this upsurge of power semiconductor sales.
A key element in that sector is the development of the 5G mobile network. This will spawn an increase in 5G base stations and these present a good opportunity for power semiconductors sales.
But the sales surge that power semiconductors are seeing this year doesn't happen merely because car makers want to absorb ever-increasing amounts of semiconductor product. The technology has to move forward to handle increasingly complex applications that are needed to satisfy consumers relentless demands for great facilities and features from the cars they drive.
As a result the requirements for ever-increasing power density and more highly integrated products has made some established technologies and materials obsolete and as expected the automotive industry can be described as a demanding customer relative to this and as a result encourages the development of more capable technology.
According to analysts IHS Markit there are five technology areas in vehicles that require power electronics but the vehicle powertrain application area is clearly dominant in its appetite for power electronics having consumed some 47% of the total market for automotive power semiconductors in 2015.
It also maintains that anticipated growth in sales of hybrid and electric vehicles in the next few years will spur power semiconductor sales to climb by CAGR of nearly 10% from 2015 to 2022. This will increase powertrain specific application market share up to 54% of the total market.
Discrete IGBT power transistors account for most of the powertrain power semiconductor revenue, but increased integration of discretes into modules will cause IGBT power module sales to increase at a much faster rate.
Not surprisingly the consistent buoyancy demonstrated by the power electronics market has prompted a number of the big power semiconductor makers to look at acquisitions that will accelerate their drive into future power technology sectors.
As a result we saw German chip maker Infineon's purchase of California-based International Rectifier, a company steeped in historically important power electronics developments, the Hexfet being one of them which was the brainchild of founder of the company Eric Lidow and his son Alex.
Infineon was not alone in wanting to broaden its power electronics technology base. Analog Devices decided it liked the look of Linear Technology's power conversion products and promptly bought the company. ON Semiconductor, a company already heavily involved in the automotive market acquired Fairchild which gave it access to more high voltage MOSFET designs and Japanese chip company Renesas swallowed up Intersil.
Obviously corporations do not splash the cash unless they hope to gain some long-term technology objectives that will reap substantial rewards from what for the seeable future is a lucrative sector.