Operating at 28 GHz, the device is ideally suited to 5G mmWave infrastructure applications, including repeaters, small cells and backhaul solutions.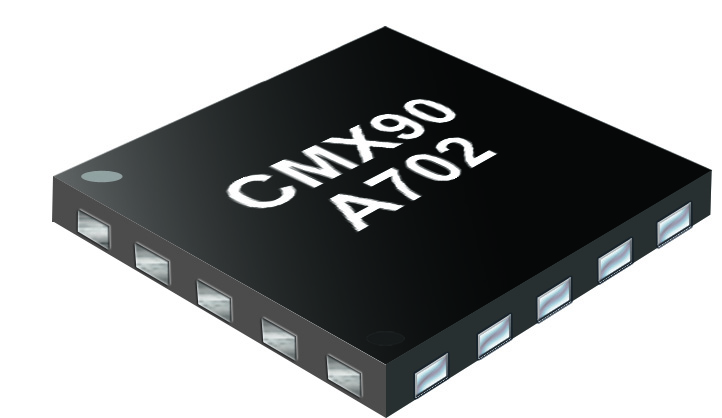 Maldon, Essex, UK 21st June 2022 – CML Microcircuits, world-leading developers of low-power analogue, digital and mixed-signal semiconductors for global telecommunications systems, today announced the availability of the CMX90A702 28 GHz 5G Medium Power Amplifier, (MPA). The latest product to be developed using CMLs new SµRF RFIC/MMIC design capability, the CMX90A702 MPA targets 5G mmWave infrastructure applications, including repeaters, small cells, customer-premises equipment (CPE), passive antenna arrays and 5G backhaul applications.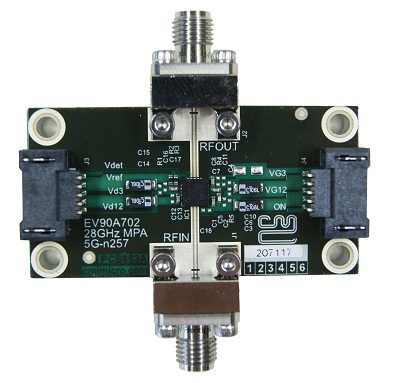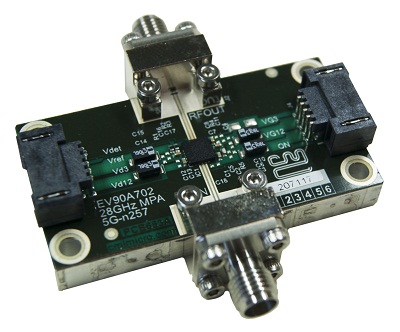 Operating in Frequency Range 2 (FR2) from 26.5 to 29.5 GHz, the highly linear CMX90A702 supports 5G New Radio (NR) bands n257 and n261, with a 400 MHz 64-QAM carrier signal achieving EVM of less than 4 % at 18 dBm mean power.
The device delivers +25 dBm (0.3 W) of output power at the 1dB gain compression point with Power Added Efficiency of 26 % to ensure leading class power efficiency.
The CMX90A702 MPA has been designed with the developer in mind. RF ports matched to 50 Ω offer ease of use, supporting rapid product development cycles and high-volume manufacturing required for 5G mmWave systems.
"The CMX90A702 Medium Power Amp addresses the growing market requirement for high-performing mmWave devices and is designed to support rapid product development cycles", said Mark McCabe, Managing Director "This device is the first in a planned range of products to be developed using CML's advanced SµRF design capability. CML's customers will be able to leverage our SµRF capability to reduce development cycle times and gain rapid access to emerging markets such as 5G, Satcom and IoT. Future products in the SµRF family will include a range of PAs, LNAs, Gain Blocks and FEMs, all employing high performance GaAs and GaN technologies."
Contact your preferred CML Distributor for ordering information.