Compound Semiconductor Market 2017-2021, has been prepared based on an in-depth market analysis with inputs from industry experts. The report covers the market landscape and its growth prospects over the coming years. The report also includes a discussion of the key vendors operating in this market.the following companies as the key players in the global compound semiconductor market: Broadcom, Skyworks Solutions, Cree, and Qorvo. Other Prominent Vendors in the market are: Analog Devices, OSRAM Opto Semiconductors, GaN Systems, Infineon Technologies,NXP Semiconductors, Advanced Wireless Semiconductor, STMicroelectronics, Microsemi, Texas Instruments, WIN Semiconductors, and AXT.
One trend in the market is rising adoption of renewable energy sources. The increasing focus on renewable energy sources will fuel the growth of the global compound semiconductor market.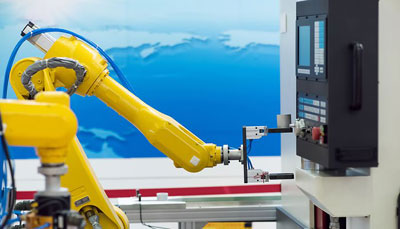 Renewable energy is expected to produce more than one-fourth of global gross power generation in next five years.
According to the report, one driver in the market is increasing demand for enhanced power density. The increasing demand for high production using less equipment require several extra functionalities to be installed.
Thus, devices require high power densities to operate. As a result, the global demand for high power solutions is increasing at a rapid rate.
This is driving the need for superior semiconductor materials as silicon-based devices are unable to showcase the desired results.
The study was conducted using an objective combination of primary and secondary information including inputs from key participants in the industry. The report contains a comprehensive market and vendor landscape in addition to a SWOT analysis of the key vendors.
Further, the report states that one challenge in the market is manufacturing complexities of compound semiconductors. The compound semiconductor technology has a complex manufacturing procedure that requires high-end equipment and highly skilled labor.
Vendors need to invest heavily in R&D to solve complexities regarding manufacturing and mass production to address the market demand and to get the benefit of economies of scale.
The report covers the present scenario and the growth prospects of the global compound semiconductor market for 2017-2021. To calculate the market size, the report considers the revenue generated from the sales of compound semiconductors.