4-star Supplier Excellence Award recognises outstanding service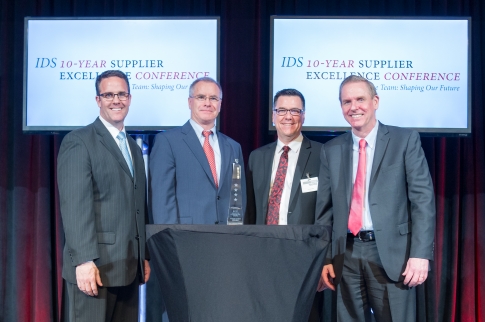 Custom MMIC, a developer of performance driven monolithic microwave integrated circuits (MMICs), has been Awarded 4-Star Supplier Excellence Award By Raytheon.
Raytheon's Integrated Defense Systems business instituted its Supplier Excellence Award to recognise suppliers who have provided outstanding service and partnership in exceeding customer requirements.
Award candidates are judged on certain criteria, including overall quality and on-time delivery. Custom MMIC was one of 84 companies recognised by Raytheon's IDS business for 4-Star honours.
"Custom MMIC very much appreciates this 4-star recognition by Raytheon IDS," said Dave Folding, VP, operations, "Our team strives continually to provide Raytheon with timely, innovative solutions to address system challenges and reduce cost. Collectively, our number one goal is to support our service men and women with market leading products to enable mission assurance in the field."