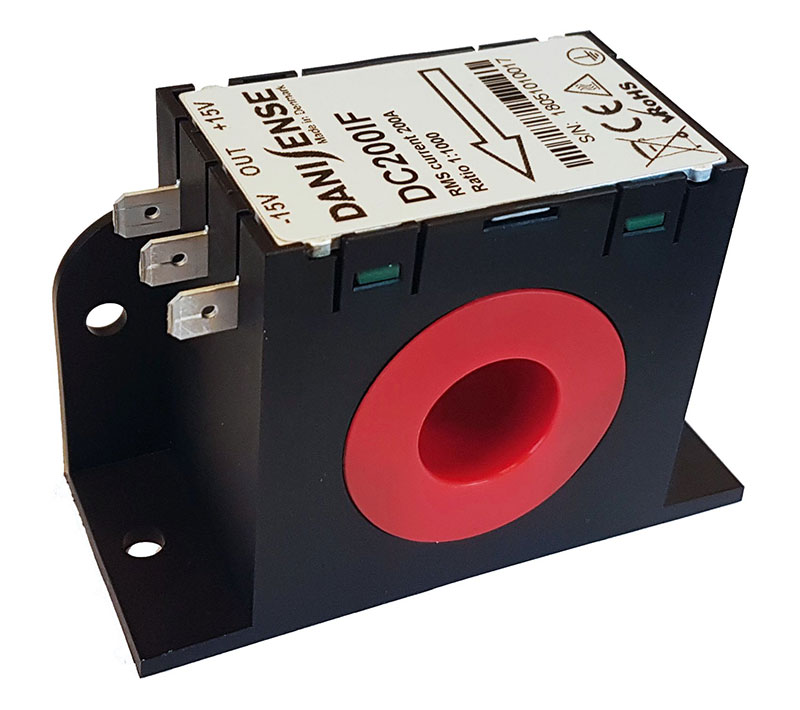 Taastrup, Denmark, May 2109…Danisense, the leader in high-accuracy current transducers for demanding applications, today announced the DC200IF, a highly accurate, highly-stable 200A current transducer targeting system integration OEM applications, that is around 40% lower cost than competing models. This enables users to access Danisense's unique, double-core, balanced flux gate measurement technology, at a very affordable price/performance ratio.
The DC200IF boasts excellent linearity (6 ppm) with a maximum offset of 5ppm, equivalent to 1.5mA. The units provide DC and AC current metering with +/- 0.1 absolute accuracy up to 5kHz. Devices feature low noise and high immunity to EMC. DC200IF current transducers are compact and are supplied with four industry-standard 6.3 x 0.8mm Faston connections.
Comments Loic Moreau, Sales & Marketing Director, Danisense A/S: "Danisense is pursuing a strategy of giving access to high accuracy current measurement to OEM power converter makers by offering our high performance 200A current transducer at a very affordable price: high accuracy has never been so accessible!"
The new, low cost DC200IF current transducers boost the performances of OEM power converters for medical, precise power supply, battery charger and accurate motor drives applications. Key applications include MRI equipment, power supplies for magnetic fields in particle accelerator and hadron therapy equipment, variable frequency drives, battery charger metering and monitoring.