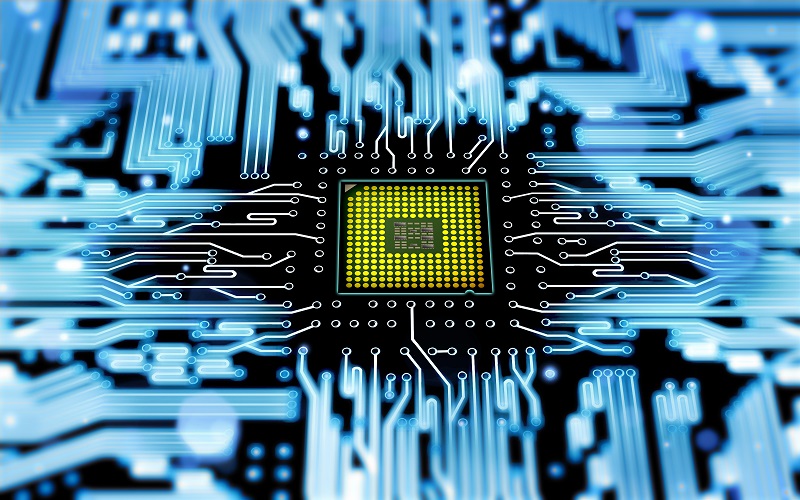 Semiconductor exchange traded funds, such as the VanEck Vectors Semiconductor ETF (NYSEArca: SMH) and the iShares PHLX Semiconductor ETF (NasdaqGM: SOXX), have been caught up in the recent tech sector retrenchment, but there are still some positive catalysts to consider when mulling chip stocks and ETFs.
The Technology Select Sector SPDR (NYSEArca: XLK), the largest technology exchange traded fund by assets, along with rival, traditional technology ETFs such as the Fidelity MSCI Information Technology Index ETF (NYSEArca: FTEC) and the Vanguard Information Technology ETF (NYSEArca: VGT) feature exposure to semiconductor stocks, but SMH and SOXX are more direct plays.
Rising revenue could be trigger rallies in SMH and SOXX in the second half of 2017.
"Worldwide semiconductor revenue is forecast to total $401.4 billion in 2017, an increase of 16.8 percent from 2016," according to Gartner, Inc. "This will be the first time semiconductor revenue has surpassed $400 billion. The market reached the $300 billion milestone seven years ago, in 2010, and surpassed $200 billion in 2000."
Semiconductor ETFs have recently been durable performers as semiconductor stocks are rebounding to steady the broader technology sector, but that does not mean the gains are over for this suddenly hot group. However, valuations are rising for chip stocks.
"A shortage of memory is creating a boom in the overall semiconductor market," said Andrew Norwood, research vice president at Gartner. "Memory vendors have been able to increase their price for DRAM and NAND, driving revenue and margins higher."
Still, investors could be paying up for future catalysts for semiconductor and broader technology names. If there is a silver lining for the rising valuations on chip stocks it is that some industry observers believe the group's valuations should not be measured in the traditional sense because of the evolution of the semiconductor business.
"The booming memory market, with revenue forecast to increase 52 percent in 2017, is expected to shake up semiconductor market share rankings. "As the largest memory supplier, Samsung Electronics is set to gain the most," said Mr. Norwood. "This gives Samsung its best shot at capturing the No. 1 position from Intel for the first time."
Samsung is not a major holding in SMH or SOXX, but it is the largest holding in theiShares MSCI South Korea ETF (NYSEARCA:EWY).