This line tracking sensor is used to detect color and distance.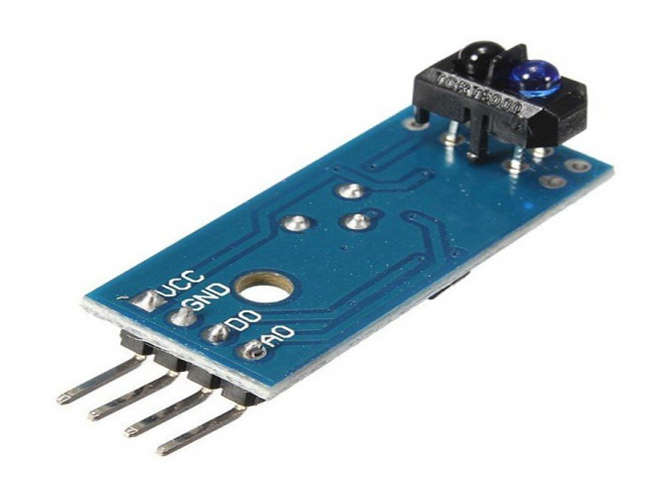 How do they work?
To sense the distance this sensor module consists of an IR transmitter & an IR receiver.
IR Transmitter continuously emits IR signal which is then reflected by an obstacle and is then detected by the IR receiver.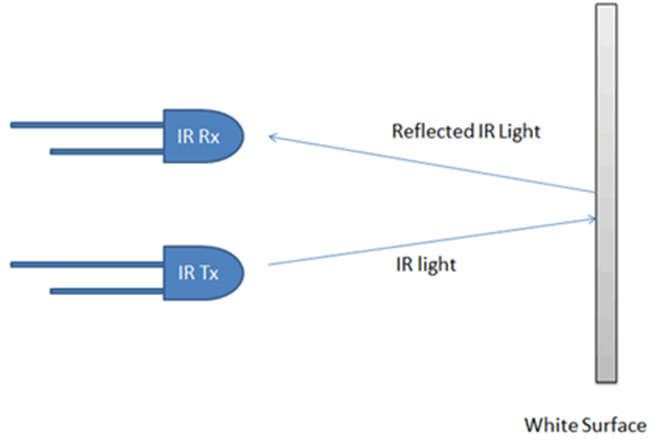 There is also an onboard potentiometer to adjust the sensitivity.
when the module is in ON state, continuous emission of light takes place.
The emitted light having good strength either reflects or is transmitted( the light is not reflected).
If the emitted infrared light has minimum strength or is not reflected, the receiver diode will be in an OFF state and the output pin i.e. DO is LOW.
Features of Dual Channel Line Tracking Sensor
Operating Voltage: 3.5 ~ 5VDC.
Supply Current: 0.015A.
Optimal Sensing Distance: 3mm.
Designed with the reflected infrared sensor, and indicator light.
Built-in a potentiometer for sensitivity control.
On-board LM393 voltage comparator chip and infrared sensing probe TCRT5000L.
Onboard signal output instructions, the output is the highly effective signal at the same time, the indicator.
lamp light output signal can be directly and single-chip microcomputer IO connection & Middot.
Applications of Dual Channel Line Tracking Sensor
Meter pulse data sampling
Fax paper shredders detection
Obstacle detection
Black and white line detection