Emcore, a provider of mixed-signal optics products for high-speed networks and defence systems, is sampling its new RF over Glass (RFoG) Optical Networking Unit (ONU) transceiver.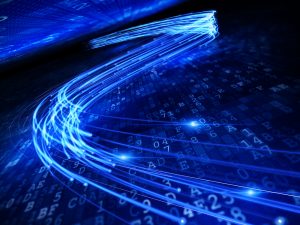 Announced at ANGACOM 2017, Emcore's new RFoG ONU transceiver is an Optical Beat Interference (OBI) mitigated design using the company's Linear Externally Modulated Laser (L-EML).
The unit is on show along with Emcore's complete Line of CATV network solutions at the Cable-Tec Expo in Denver, Colorado, October 18-20 2017.
RFoG technology provides cable operators the ability to offer a fibre-to-the-premise (FTTP) type architecture without changes to standard equipment in the headend or central office.
As subscriber density increases, however, OBI signal degradation can present challenges to overall system performance. Emcore's RFoG ONU transceiver overcomes those obstacles by eliminating the effects of OBI through proprietary upstream laser wavelength management, significantly improving RFoG network performance in high-density customer environments.
Emcore's RFoG ONU transceiver is compliant with the SCTE (Society of Cable Telecommunications Engineers) RF over Glass specification. It is designed to support standard CATV downstream and upstream transmission bands for voice, video and data signals in single family and multiple-dwelling unit applications. Downstream it receives a 1550 nm forward path optical signal carrying an RF cable television spectrum up to 1.2 GHz, making it compatible with the cable industry's DOCSIS 3.1 standard. For return path, it supports digital upstream transmission operating at 1610 nm that supports a 5-85 MHz spectrum.
"The interest level in our OBI mitigated RFoG ONU following its announcement at ANGACOM has been tremendous," said Gyo Shinozaki, VP of marketing for Emcore. "Key customers are excited to sample the unit for qualification within their systems. The combination of OBI mitigation and an economically compelling solution make this an attractive option for RFoG."
At the Cable-Tec Expo, Emcore will also show its latest DOCSIS 3.1, 1550 nm CATV transmitters using the L-EML technology with a rackmount system display featuring the MEDALLION 8100 1550 nm CATV Transmitter, MEDALLION 7000 Series CATV fibre Amplifier and 2100 Optical A/B Switch.
In addition, Emcore will display its new, compact 1.2 GHz, 1550 nm L-EML -based mini-transmitter card subassembly designed for a range of CATV applications. Emcore will also feature its latest high-density laser package technology with the forthcoming Emcore XMD. The Emcore XMD incorporates the Company's performance- and proven 1550 nm QAM laser technology into the ultra-compact form-factor that is approximately 1/3 the size of Emcore's classic 14-pin butterfly laser module.
"Adoption of our L-EML technology continues at a rapidly expanding rate and our new 'mini-Tx' subassembly provides all the core elements required for designers to quickly integrate the L-EML device technology into a variety of CATV transmitter platforms," said Grant Olecko, senior product line director at Emcore. "Everyday the true benefits of linear fibre optics to the node in HFC networks becomes more apparent compared to baseband digital links being evangelised by some in the industry," added Olecko.