Everlight Electronics has introduced the EL Micro Multi (1216) and EL Multi colour (2525) series with two and four chips in ceramic packages designed for ambient lighting applications in the vehicle interior.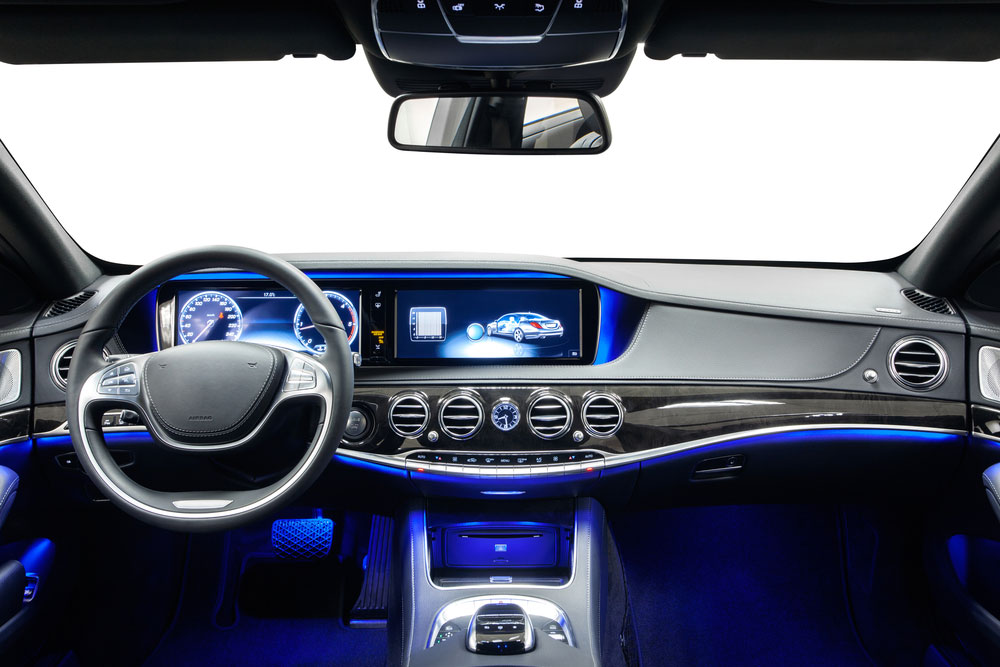 The new Micro Multi series is offered in an extremely small (1.2 x 1.6 x 0.7mm) ceramic MSL1 rated SMD package. The product consists of two different chips that can separately control and mix the colour temperature of cool white (6000K) and warm white (2700K) according to preference. This allows a customised colour combination of two colours such as cool white (6000K) combined with yellow, red, green or blue. In cool (6000K) and warm (2700K) white, it offers a brightness intensity of 20lm at a driving current of 80mA, an ESD protection of 8kV and operates over temperatures from -40degC to +110degC.
The EL Multi colour series within a 2.5 x 2.5 x 0.75mm ceramic MSL1 rated SMD package with a gold plating leadframe for sulphur resistance comprises four different chips for customised RGBW and RGBY colour options. Benefitting from an individual and mixed phosphor design of white colour among four chips, this avoids luminous decay of each chip and thereby provides uniform light and better overall performance for applications, according to Everlight.
It is possible to control the brightness separately, mix colours and light up on request. The viewing angle is 140 degrees, the ESD protection is 8kV.