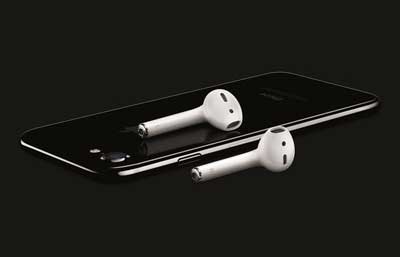 Taiwan Semiconductor Manufacturing Company (NYSE:TSM), or TSMC for short, is the largest contract chip manufacturer. As such, its financial performance can be a reasonable indication of how things are going for many other chipmakers, particularly those chipmakers that sell products into mobile devices (since more than half of TSMC's revenue comes from sales of chips into communications applications).
In this column, I'd like to look at the comments that TSMC made about its business expectations and the overall chip industry on its most recent earnings call, which should be useful not just to investors in TSMC, but more generally to investors with exposure to the semiconductor industry.
Second-quarter drop explained
TSMC CFO Lora Ho explained that the company will see lower demand during the second quarter of the year (that's the current quarter) "due to supply chain inventory management during the second quarter and mobile product seasonality."
TSMC co-CEO Mark Liu added some additional color to the inventory situation, saying that the company's guidance in the second quarter "reflects a quite severe inventory adjustment by [TSMC's] customers, particularly in smartphone and PC market." Despite that, Liu claims that actual smartphone demand in the marketplace "appears stable in the second quarter [of 2017]."
In other words, the sky doesn't appear to be falling in the smartphone market (Liu didn't explicitly address end-demand in the PC market), but TSMC's customers may have gotten ahead of themselves in terms of the kind of inventory they built up.
Market view and TSMC's guidance
Liu also offered TSMC's view of the overall chip market as well as TSMC's growth expectations for the year. He said TSMC's view of the semiconductor market — excluding memory (i.e., NAND flash and DRAM) — will grow 4% this year. TSMC's growth expectations for the contract chip manufacturing market, Liu indicated, is now 5%, down from a previous expectation of 7% thanks to "elevated inventory in the supply chain."
Interestingly, Liu reiterated the company's previous full-year revenue growth target of between 5% and 10%, highlighting that this forecast indicates that TSMC expects to gain share in the contract chip manufacturing market.
It might come down to Apple
I think one of the keys to TSMC's performance this year — particularly in the second half of the year — will be the performance of Apple's (NASDAQ:AAPL) upcoming iPhone models in the marketplace.
Apple's upcoming iPhone models are hotly anticipated, and many analysts and investors appear to be expecting a "super cycle" for Apple once these new phones launch. Considering that TSMC generates significant direct revenue from Apple (Apple has TSMC build its internally designed chips) as well as significant indirect revenue (Apple suppliers build their chips at TSMC), robust iPhone performance in the marketplace would clearly be a positive for TSMC.
Moreover, it's worth noting that, broadly speaking, to the extent that Apple captures share against the major Android device vendors, TSMC should benefit. This is because most non-Apple flagship phones use integrated applications processors and modems designed by Qualcomm (NASDAQ:QCOM) and built by TSMC's direct rival, Samsung (NASDAQOTH:SSNLF).
This year's iPhone models, on the other hand, will likely feature applications processors built by TSMC as well as cellular modems also built by TSMC.
The better Apple does in the second half of this year, the better off TSMC should be.