Fingerprint Cards and NXP Semiconductors are working together on contactless, biometric payment cards, the companies have announced.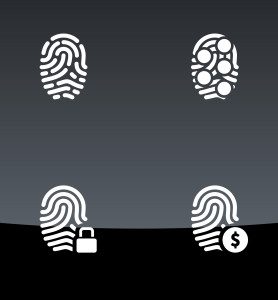 The collaboration will revolve around combining NXP's Secure Elements technology with FPC's biometric fingerprint sensor technology. The resulting technology will enable secure, on-card fingerprint authentication, with no need for an embedded battery; and the biometric payment cards will be designed for compliance with EMVCo point-of-sale standards.
In a statement announcing the partnership, FPC called NXP "a leader in secure connectivity solutions for embedded applications" and "a key provider of the Secure Elements (SEs) used in today's modern payment cards." Thus for FPC, the partnership "marks yet another important milestone for Fingerprints in the execution of its smart card strategy, solidifying its leadership position as a biometric provider in this new segment."
Indeed it is the latest of several big steps into the emerging biometric smart cards market recently taken by FPC, with the company having launched its new T-Shape module for smart cards in September, which quickly got its first customer in Danish smart cards specialist CardLab. FPC also joined a couple of key industry alliances in October including EMVCo, and announced that its biometric sensor technology is being used in new smart cards from Zwipe.
As for NXP, in addition to its activities in providing Secure Elements for cards, the company has been busy on a range of other fronts, too, having just announced a new MCU family designed for smart cars. Given that FPC has previously shown a strong interest in moving into the automotive market, it's quite possible its collaboration with NXP could, in the future, extend beyond the realm of biometric payment cards. Meanwhile, a partnership agreement established earlier this year between NXP and Precise Biometrics, FPC's longtime software partner, could add further dynamism to the mix.
For now, though, the focus is the fast-rising biometric smart cards market, an area of intense focus for FPC and other biometric sensors specialists as they seek to adapt to a shifting mobile market and expand to new sectors. FPC's 'Technology Update' scheduled for November 2nd is likely to shed more light on its activities in this area.