The GaN semiconductor device market is expected to reach $22.47 billion by 2023 from $16.50 billion in 2016, at a CAGR of 4.6 percent between 2017 and 2023, according to a new report from Research and Markets.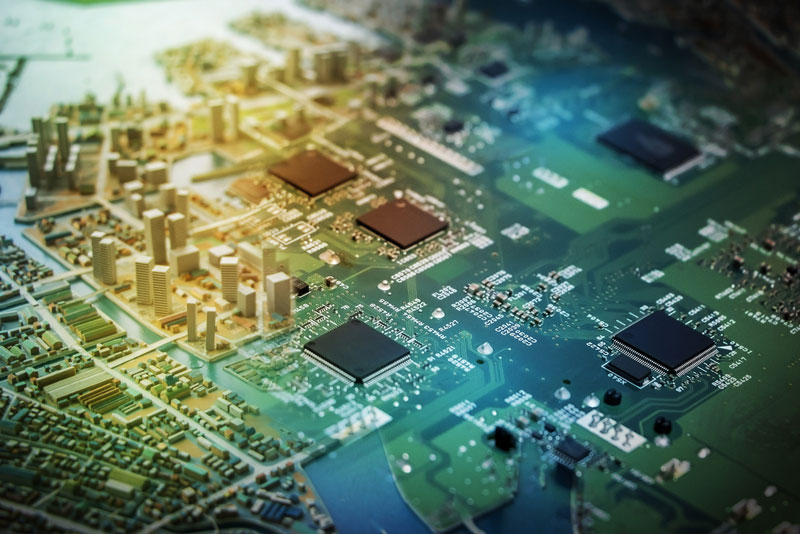 The major factors driving the growth of the GaN semiconductor device industry include the vast addressable market for GaN in consumer electronics and automotive, wide bandgap property of GaN material encouraging innovative applications, success of GaN in RF power electronics, and increasing adoption of GaN RF semiconductor device in military, defence and aerospace applications.
However, the preference of SiC in high-voltage power semiconductor devices is expected to be a potential restraint for the overall GaN semiconductor devices market. This is expected to limit the market growth over the next few years.
GaN LEDs
Optoelectronic devices held the largest market share in 2016. This is attributed its wide application in consumer and enterprise, industrial, and automotive industry. GaN LEDs are widely used in laptop and notebook display, mobile display, projectors, televisions and monitor, signs and large displays, etc. The use of GaN-based LEDs for the interior and exterior lightings such as headlights and signal lights, car interior lighting, fog lights, stop lights, and dome lights in the automotive industry has also contributed to the larger market size.
Power
The market for GaN-based power drives is expected to grow significantly during the forecast period attributed to its superior features such as minimum power loss, high-speed switching miniaturization, and high breakdown voltage as compared with the silicon-based power devices.
Also, the large total addressable market such as power distribution systems, industrial systems, heavy electrical systems, turbines, heavy machinery, advanced industrial control systems, and electromechanical computing/computer systems; and is also inclusive of several new power applications (clean-tech) such as high-voltage direct current (HVDC), smart grid power systems, wind turbines, wind power systems, solar power systems, and electric and hybrid electric vehicles are among the prime reasons for its faster growth.
APAC held the largest market share in 2016 is expected to hold the largest share of the GaN semiconductor device market during the forecast period. This is attributed to the increasing demand for LEDs in various industries such as consumer and enterprise, industrial, and automotive. Further, EV charging, and electric vehicle production markets, and increasing renewable energy generation are driving the market in APAC.