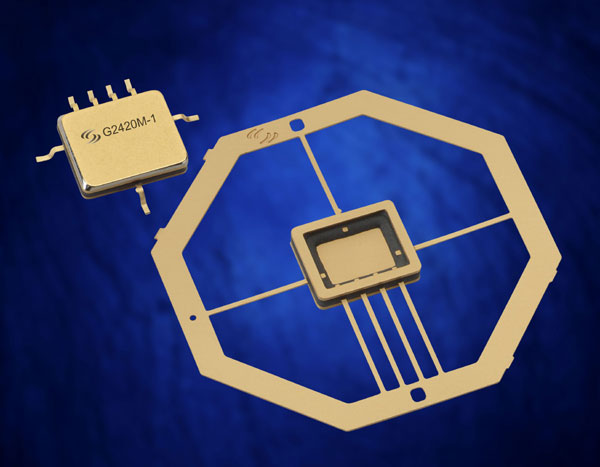 StratEdge Corporation, a firm that makes high performance semiconductor packages for microwave, millimeter-wave, and high speed digital devices, will be showing its range for high-frequency and very high power devices at IEEE COMCAS, November 13-15, 2017 in Tel Aviv, Israel.
On display at its representative Elecsys LLC's stand will be StratEdge's new packages for GaAs and GaN devices. These include the newly expanded LL family of high-power laminate copper-moly-copper (CMC) base packages that include both GaN transistor and MMIC device packages and StratEdge's new off-the-shelf line of molded ceramic packages that can be configured to meet the requirements for chips with frequencies up to 18 GHz, including GaN devices.
"We're excited to be attending our first trade show in Israel, where we've had customers for over 20 years," said Tim Going, StratEdge president. "Our products are focused on the semiconductor packaging and microwave products segments of the high reliability electronics industry, which is a high growth area in Israel."
Elecsys, LLC is a world-wide distributor of semiconductor manufacturing materials, microwave components, ceramic packages and components, and test and measurement instrumentation.
IEEE COMCAS 2017, the International Conference on Microwaves, Communications, Antennas and Electronic Systems, is being held at the David Intercontinental Hotel, Tel Aviv, Israel.