Global semiconductor sales are now expected to top US$400 billion (458.44 trillion won) for the first time this year. The market has doubled in size compared to the year 2000.
According to global IT market research firm Gartner Inc. on July 12, worldwide global chip sales will increase 16.8 percent on-year to US$401.4 billion (470.04 trillion won) in 2017, exceeding the US$400 billion mark (458.44 trillion won) for the first time. Accordingly, the figure surpassed US$300 billion (343.83 trillion won) in 2010 and US$400 billion (458.44 trillion won) this year after passing the US$200 billion (229.22 trillion won) mark in 2000. The time that takes to achieve US$100 billion (114.59 trillion won) has also reduced from ten years to seven years.
Andrew Norwood, research vice president at Gartner, said, "Memory chip shortage has created a boom in the overall semiconductor market. As chip producers raised the price of DRAM and NAND flash chips, their sales and profits have grown."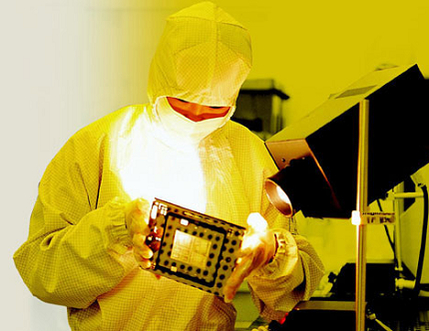 The boom in the memory chip market, which is expected to see its sales increase 52 percent this year, will also affect the rankings of share in the semiconductor market.
Gartner predicted that Samsung Electronics, the world's largest memory chip supplier, will be the biggest beneficiary. Samsung Electronics is expected to rank top in the global semiconductor market for the first time in the first quarter this year, beating U.S.-based Intel. The South Korean company released a tentative earnings report on July 7 and said it will post a record operating profit of 14 trillion won (US$12.22 billion) in the second quarter.
However, Gartner pointed out that profits of Samsung Electronics can decrease after 2019 when new companies including China will enter the memory market.
Norwood said, "The memory chip market takes the return much as what you put in. The market bubble will disappear in 2019 as memory vendors increase new supply and Samsung will lose most of profits to be earned this year and next year."