Manchester, UK – 13 May 2021 – Power semiconductor components optimally protected: Due to the ongoing miniaturization of electronic components with a simultaneous increase in power, power semiconductors in particular are more sensitive to overcurrent conditions and voltage pulses. Littelfuse's square case PSR series provides high-speed protection for exactly this application. The Littlefuse PSR series is available at Rutronik UK.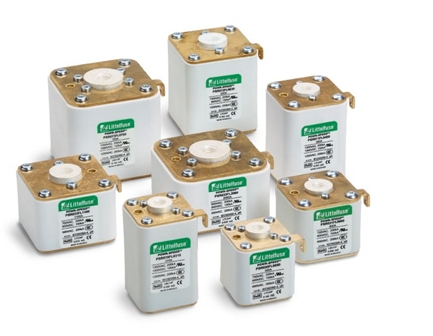 The PSR series is specifically designed to protect power semiconductor devices such as diodes, triacs, IGBTs, SCRs, MOSFETs and other semiconductor elements used for power converter and processing accessories. The extremely fast circuit protection of this Littlefuse product line thus meets the requirements of modern power converters.
Voltage pulse protection for a wide range of applications
These components are used in variable frequency drives, inverters, UPS, rectifiers and soft starters, which are found, for example, in the pulp and paper industry, cranes and heavy-duty accessories, the manufacturing industry or wastewater treatment plants. However, battery protection applications in energy storage systems, charging stations for e-vehicles or heating and power supply systems also benefit from high-speed fusing.
Further advantages:
Best DC class performance.
Extremely current limiting and excellent cycling capability
Direct bus-bar mount design
Designed for low watt loss
Global certification (cURus, CCC, IEC) and class-aR performance
according to IEC60269-4
Optional: visual microswitch indication for blown fuses