The Internet of Things is emerging as a main driver in the development of smart buildings.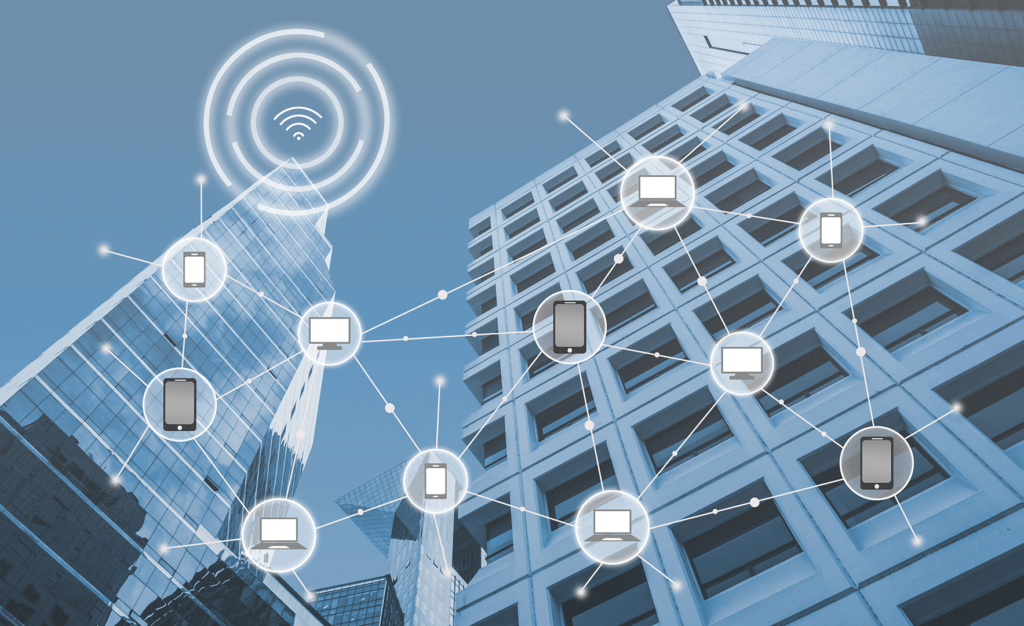 As smart commercial buildings become incorporated into the wider energy control networks of smart cities and linked to other aspects such as transport, water and air quality, the increasing intelligence and automation of buildings will play a key role in the smart cities of the future.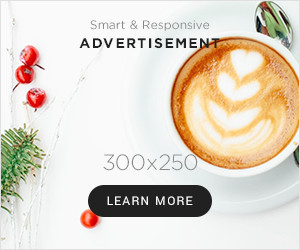 The intelligent building market, also known as the smart building market, is a field that is rapidly growing and developing as innovations in data and power transfer push the boundaries of what is possible.
Smart buildings are integrated with technology and energy systems, and their possibilities are endless. With the right equipment, security, lighting, energy consumption, and temperature can be monitored and improved, among other things.
The opportunities for improvement are not just limited to commercial enterprises, however. Already consumers are upgrading their houses with smart thermostats, home assistants, and voice-activated lights.
In the future, smart buildings will only become more and more commonplace as technology is integrated into everything we interact with.
That's not to say that the smart building market comes without challenges. Although this market is poised to expand rapidly, there are obstacles to adoption.
Internet of Things as building block of Smart Buildings
The technology which forms the foundation of today's smart buildings is known as the Internet of Things (IoT). The IoT is a global network used to interconnect embedded objects or devices such as sensors and mobile devices which are able to communicate and to generate and share data with one another.
In smart commercial buildings, the IoT will enhance the capability of Building Energy Management Systems (BEMS) to optimize energy use. In addition, Building Management Systems (BMS) involve the convergence of traditional and new hardware, software and services to improve the control and automation of building systems and manual procedures. The connectivity provided by the IoT and the ability to integrate disparate automated systems and intelligent devices for data acquisition and analytics enable BMS managers to know and anticipate the needs of an interconnected building's occupants and share this data through internet connectivity. Data could include preferences for lighting, heating and ventilation, as well as other services such as security systems, lifts and escalators, utility meters and water and waste management. This provides commercial as well as environmental benefits in the form of improved operational efficiency, energy savings through targeted supply and faster responsiveness to changing conditions.
IoT at the Core of Smart Buildings Trends
IoT can leverage inexpensive wireless devices that can retrofit an existing building to monitor and control critical systems (e.g., HVAC). Certainly, retrofit IoT installations incur a fraction of the cost of installing or replacing an existing Building Automation System (BAS). Don't become infatuated with the many projections seeking to estimate the potential size of the IoT market. It's big, so we'll leave it at that.
Significantly, IoT has the capacity of solving real, everyday problems. Far beyond technology for technology's sake, IoT delivers practical results needed by your enterprise.
Let's look at some of the top IoT Smart Building trends.
Artificial Intelligence (AI) and Big Data
IoT enables AI and Big Data. Inexpensive wireless sensors capture massive amounts of real-time data for analysis. The goal of IoT has never been data in and of itself. Rather, the potential of producing actionable intelligence derived from IoT data provides one of the most compelling themes of IoT.
AI can deliver game-changing analytics based on Machine Learning, Anomaly Detection, Fault Detection and Diagnostics (FDD), Predictive Maintenance, and more. For example, any and all of these AI disciplines can be used to deliver insights on the present and future performance of critical HVAC assets in a building. Wouldn't you like to know that your Roof Top Unit (RTU) was performing outside of the normal specifications established over the last 60 days? The potential for catastrophic failure could implicate far more than energy efficiency. Emergency repair costs and landlord reputation costs would vastly outweigh deviations in the monthly electric bill.
Every building owner, facility manager, building engineer, service provider, and tenant can benefit from the insights delivered by AI. AI needs data, however. Without rich supplies of IoT data, AI application engines would starve and fail to run and its full potential. AI will play an increasingly significantly role in Smart Buildings in 2019. Certainly, AI could be the key to producing peak IoT.
Asset Digitization
We consume digital information on a daily basis; it's the new normal. Asset digitization is revolutionizing CRE as it catches up to the rest of the market economy. Frankly, the opaqueness of historical CRE operations cannot live on.
IoT facilitates asset digitization at the whole building or individual asset level. Consider, for example, Asset Condition Monitoring (ACM). Most organizations have little to no visibility into critical HVAC assets such as chillers, cooling towers and RTUs. They may have some understanding of monthly electricity consumption, but have no insight into the real-time operational status of those assets. For assets deemed critical, and that represent the largest consumers of electricity and water in a building, this seems difficult to comprehend.
IoT can capture granular data from those critical HVAC assets in the building, including supply/return temperatures, fan speeds, vibration, flow rates, compressor run times, total energy consumption, etc. All of these measures can be captured in real-time to enable key operational insights (e.g., AI). Critically, IoT connects you to key assets in a building. When aggregated across the entire building, IoT delivers asset digitization across the entire building.
Real-Time Cloud Visualizations
Cloud delivery of real-time products and services is the new normal. Asset digitization enables platform access for real-time visualizations in the cloud. All of us have grown accustomed to having real-time data and services at our fingertips. Our expectations have changed because we now assume anytime, anywhere access to real-time products and services.
Smart Building technology continues to proliferate, but many visualization services remain landlocked to the building itself. Premises-only access seems like an unfortunate remnant from decades-old business models. No reason exists for access to real-time data and insights to be limited to the building itself. The data and insights have even greater value to the off-site consumer. For example, building engineers and other facility management personnel have a critical need for access to real-time alerts and visualizations when away from the premises. This seems obvious.
Sadly, much of the sensor and technology infrastructures within existing buildings do not support real-time cloud visualizations. IoT platforms will play a key role in bringing mature cloud infrastructures to existing buildings. Any product or service that does not enable real-time cloud visualizations runs the risk of perceived obsolescence. Today's consuming public expects a modern cloud delivery mechanism.
Energy Efficiency
IoT will continue to produce outsized results in the quest for energy efficiency because market penetration has only just begun. An alarmingly low percentage of buildings today have access to any form of real-time energy reporting. Too many buildings continue to rely on manual meter reading.
IoT provides access to real-time monitoring of electric, water and gas meters. Moreover, IoT can go beyond the main meter to provide real-time wireless sub-metering that enables granular energy monitoring of individual tenant spaces, critical assets, etc.
Mere access to real-time submetering data will highlight clear inefficiencies in your buildings. You don't necessarily need advanced analytics and algorithms. Mere access to a structured data-gathering platform for collection of granular energy usage in your building will provide valuable insights to all stakeholders. Most organizations have barely even begun to address energy efficiency. Energy efficiency will remain at the forefront of IoT Smart Building trends in 2019.
Indoor Air Quality (IAQ) Monitoring
IAQ continues to grow in importance. Too many studies have demonstrated the clear correlation of high concentrations of CO2 to diminished cognitive performance. Every organization that cares about workforce management and productivity cares about IAQ.
Virtual BAS
Smart Building technology will always play a large role in the retrofit market, particularly with older buildings that have an obsolete BAS or small/medium-sized buildings that don't feature a BAS. IoT enables virtual BAS technology that can manage HVAC and lighting systems using cloud-based controls. These cloud-based controls can implement schedules for weekends and holidays, while also implementing complex control routines based on an array of IoT sensors (e.g., temperature, humidity, IAQ) in heating/cooling zones.
The lightweight nature of a virtual BAS provides high-impact functionality at a fraction of the cost of installation of a conventional BAS system. As is well known, HVAC and lighting represent the largest percentage of the electricity consumption in commercial buildings. Energy efficiency efforts should primarily target HVAC and lighting sources for energy savings. Virtual BAS technology ensures that no building gets left behind.
Growth in the Smart Building Market
As the applications for IoT and smart buildings grow, the market for smart buildings has been growing as well. In 2018, the global smart building market size was 58.1 billion dollars.
While this is already an impressive figure, the market is predicted to reach a size of 198 billion dollars by the end of 2025. This amounts to a compound annual growth rate (CAGR) of 19.1%.
To put that number into perspective, the forecasted revenue growth rate of the technology sector as a whole is just 1.9%.
Clearly, the smart building market is booming. But what is causing such massive growth? There are a variety of factors that affect this expansion.
One of the biggest reasons is the increased demand for energy efficiency. As energy conservation has become more important recently, demand for smart buildings has increased.
Eco-friendly and green buildings have become increasingly common, and these buildings contain a variety of smart features.
Another reason for the increased growth is industry standards and regulations becoming more supportive. As governments worldwide take steps towards bolstering sustainability and energy efficiency regulations, more opportunities are available to the smart building market.
Besides the growth in individual smart buildings, the demand for smart cities has also increased. Governments worldwide are realizing the benefits of incorporating IoT into their cities. As more smart infrastructure is added to cities, the smart building market will only continue to grow.
Already, cities such as Barcelona, Amsterdam, Chicago, and New York are adding smart city programs.
Smart Building Challenges
Despite the fact the smart building trends and the market, in general, are growing, there are still difficulties involved with implementing smart technologies in buildings.
One problem that may not seem so obvious is the problem of choice. With so many different technologies available to utilize, it can be easy to fall victim to paralysis by analysis.
Obviously, it would be cost-prohibitive to attempt to install every single type of smart technology into a building. It is important for businesses to focus on selecting the services they are most in need of.
A more obvious problem is the issue of implementation. Building services are not designed to be automated.
Installing various sensors, networks, power cables, and other internet-connected devices will be a costly process, especially since most buildings were not designed with the idea of automation in mind.
While in the long run, IoT-enabled buildings will save money and increase productivity, short-run costs can dissuade businesses from making the switch.
Conclusion
To summarize, the intelligent building market is a field that is currently experiencing massive growth. IoT-connected devices are becoming more commonplace in businesses as well as homes.
Smart buildings can be equipped with a wide variety of technology to automate and increase efficiency, such as air quality monitors, temperature sensors, and energy efficiency monitors. Other technologies like PoE are helpful for providing power and data to IoT devices more effectively.
The rise of smart cities and updated standards and regulations have helped to drive the growth of the smart building market. Of course, as with any technology, there are obstacles to implementation, such as installation costs.