Choosing a right LED driver can be a very strenuous task, however, to make this task easier, one should always consider all the below mentioned pointers before getting an LED driver.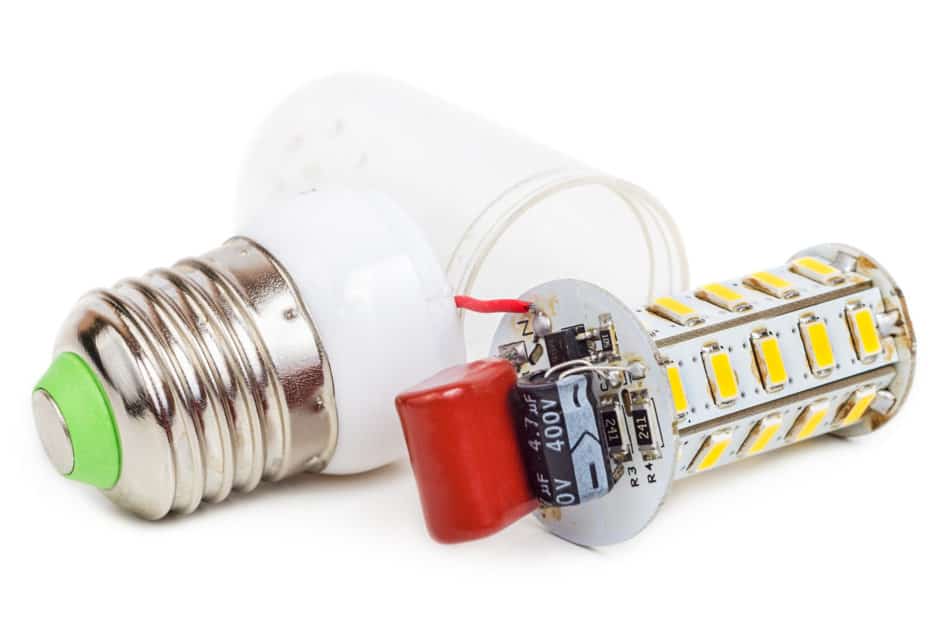 1. Power Requirements
Oneneed to consider the power requirement of your LED drivers on the three basic pointers –
• First, consider the voltage requirements of your lighting like if your LED light needs 12 volts to work, then you should get a 12-volt driver.
• Secondly, check whether the voltage supply of your home or office is supported by an LED driver or not. Generally, homes voltage supply is 120 volts and commercial places of 277 volts, but you can check with your electrician to be sure.
• Lastly, you should consider the wattage requirement of your lights and always select the driver's higher wattage than your lights.
2. Check Dimming Status
Both types of external LED drivers come with the dimming capabilities, but it is important to check while ordering the driver that dimming capabilities are mentioned on the box. If the specification of the driver dimming isn't mentioned at all, then one can't expect the product to perform any dimmable activities. Dimmable external drivers further required an external dimmer or any other sort of device to control dimmer.
3. Check IP Ratings
The IP rating of the driver tells the environment protection criteria. The first number of IP rating defines the protection against solid objects and the second number describes the protection against water components. Like, if the IP rating of the driver is 0, then the product isn't protected against water or solid elements, but when the IP rating is 68, then the product is fully protected against water and solid objects.
4. High efficiency
Another important aspect that one have to consider while purchasing LED drivers would be checking the efficiency of the product. The efficiency factor of the driver is expressed in the percentages and shows how much of the input power the driver can actually use to power the LED. Generally, the efficiency of an LED driver is ranked between 80-85%, however, UL Class 1 drivers that have the potential to run multiple LED bulbs are considered as the most effective.
5. Think over the power factor
Lastly, one need to consider the power factor of a driver before getting it. The power factor defines how much real power loads to put the driver on the work. The range of power factor falls between -1 and 1 which means the driver with power factor near to 1 will be more efficient. The most conventional power factor in Led drivers is 0.9 or above.
Now, you're ready to make your LED lights efficient by purchasing suitable LED drivers. Just consider these five pointers and you will be able to get the perfect driver instantly.
A Little Bit About Dimming
Dimming LEDs varies with what kind of power you are using; so I will go over both DC and AC dimming options so we can better understand how to dim all applications, whether DC or AC.
DC Dimming
Low voltage DC powered drivers can be easily dimmed in a couple different ways. The simplest dimming solution for these is using a potentiometer. This gives a full range of 0-100% dimming.
20K Ohm Potentiometer is usually recommended when you only have one driver in your circuit but if there are multiple drivers being dimmed from one potentiometer, the value of the potentiometer can be found from – KΩ/N – where K is the value of your potentiometer and N is the number of drivers you are using. We have wired BuckPucks that come with a 5K turn knob potentiometer for dimming but we also have this 20K potentiometer that can easily be used with our BuckBlock and FlexBlock Drivers. Just connect the dimming ground wire to the center prong and the dimming wire to one side or the other (choosing a side just determines what way you turn the knob to make it dim).
The second option available for dimming is to use a 0-10V wall dimmer, like our A019 Low Voltage Dimming Control. This is the better way of dimming if you have multiple units, as the 0-10V dimmer can work with several drivers at a time. Just hook the dimming wires right to the input of the driver and you're good to go.
AC Dimming
For high voltage AC power drivers there are a couple options for dimming as well depending on your driver. Many AC driver work with 0-10V dimming, like we went over above. We also carry Mean Well and Phihong LED Drivers that offer TRIAC dimming so they work with many leading-edge and trailing-edge dimmers. This is helpful as it allows LEDs to work with very popular residential dimming systems like Lutron and Leviton.
Why Do We Need LED Drivers?
• LEDs are designed to run on low voltage (12-24V), direct current electricity. However, most places supply higher voltage (120-277V), alternating current electricity. An LED driver's main purpose is to rectify higher voltage, alternating current to low voltage, direct current.
• LED drivers also protect LEDs from voltage or current fluctuations. A change in voltage could cause a change in the current being supplied to the LEDs. LED light output is proportional to its current supply, and LEDs are rated to operate within a certain current range (measured in amps). Too much or too little current can therefore cause light output to vary or degrade faster due to higher temperatures within the LED.