This IC is a set of class AB audio amplifier IC that can be used in so many applications.
It can be in use for decades and is still being used as an Amplifier in Computer speakers and small Portable Stereos.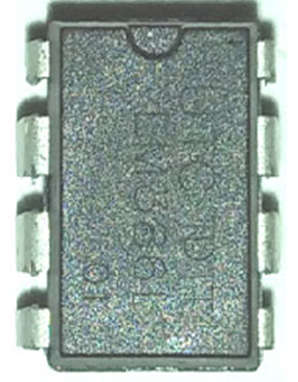 Working of IC LM386 Audio Amplifier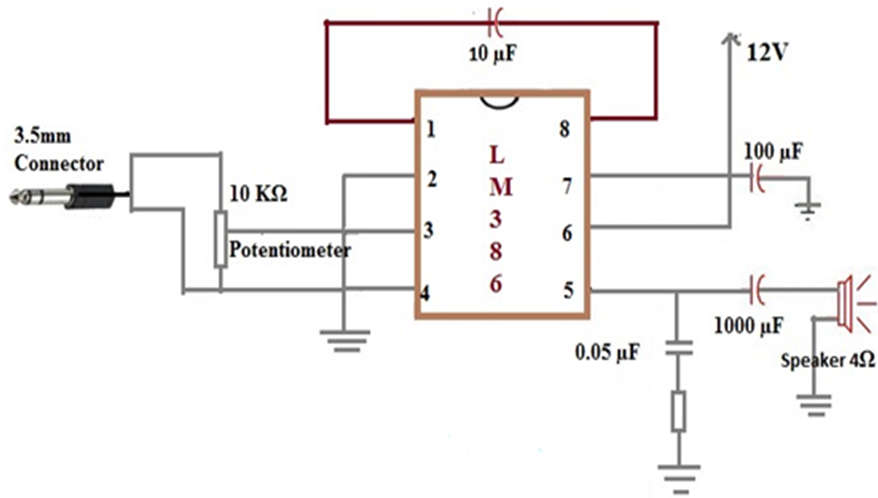 This audio amplifier can construct with LM386 IC, capacitors, resistor, power supply, and speaker.
The above circuit diagram shows that pin1 and pin8 are used to set the gain of the amplifier.
In this diagram, there are three functional blocks such as power or output, bypass, and gain control.
Here we connect the two power supply pins namely pin4 & pin6 to GND as well as voltage correspondingly.
The input level in this circuit can be controlled by connecting a potentiometer to the input.
The bypass capacitor is used in pin7 it is an option.
The amplified audio signal can be obtained from pin 5 which is connected to an 8-ohm speaker through a filtering capacitor.
Pin Configuration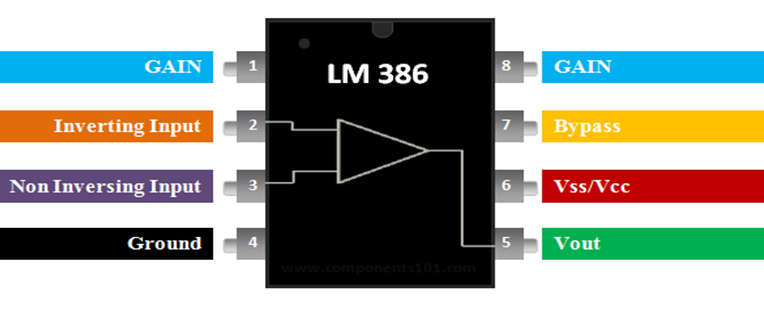 | Pins | Description |
| --- | --- |
| Pin1, Pin8 | GAIN:-It is used to set the gain of the IC by connecting to a Capacitor |
| Pin2 | Inverting Input (IN-):- The Inverting Pin of the amplifier is normally grounded |
| Pin3 | Non-Inverting Input (IN+):- The Non-Inverting pin is provided with the audio signal |
| Pin4 | The ground:-The ground pin is connected to the ground of the system |
| Pin5 | Vout:-Provides amplified audio output, connected to the speaker |
| Pin6 | Vss / Vcc:- Connected to power |
| Pin7 | Bypass pin:- It is used for connecting a decoupling capacitor |
Applications of IC LM386 Audio Amplifier
It is used in AM and FM Radio amplifiers, Portable music players, Low Power Audio amplifiers, Wien bridge oscillators, Power Amplifiers, and Audio boosters.