thinking about what kind of these sensors are, and where can we see them here are a few photographic representations.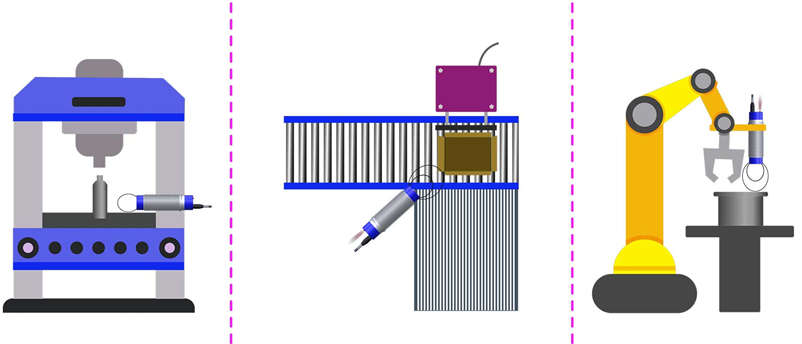 have you seen these sensors?
These are a few places where we can see inductive sensors.
Let's first know what inductive sensors are and how they process.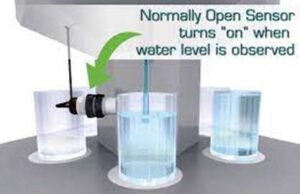 Inductive Sensor is a device that uses inductors that work on the principle of electromagnetic induction to detect or measure objects.
An inductor develops a magnetic field when a current flows through it and vice versa. This effect can be used to detect metallic objects that interact with a magnetic field.
Non-metallic substances such as liquids or some kinds of dirt do not interact with the magnetic field, so an inductive sensor can operate in wet or dirty conditions.
Principle of Inductive Sensor
The inductive sensor works in the principle of faraday's law.
Faraday's Law- variations in magnetic flux through the N turns of inductive coil develop a voltage.
When a metal body is brought near the coil experiences changes/variations in a magnetic field and it alters the inductance of the coil which results in producing the change in frequency or change in the current in the coil.
Working of Inductive Sensor
Inductive sensors use currents induced by magnetic fields to detect nearby metal objects. the inductor coil in the sensors generates a high frequency. When the metal object nears the changing magnetic field, the current flow will change in the object.
let's see this pictorially

The change in current will result in a new magnetic field, and this change is sensed by the device which results in switching on a particular action.
Applications of Inductive Sensor
They are used in food industries to detect metal objects to seal foils or fill cans.
They are used domestically to sense water glass and fill them.