IHS Markit expects LEDs, power discretes and microcontrollers to drive growth until 2021
Worldwide industrial semiconductor revenues grew by 3.8 percent year-over-year in 2016, to $43.5 billion, according to the latest analysis from business information IHS Markit.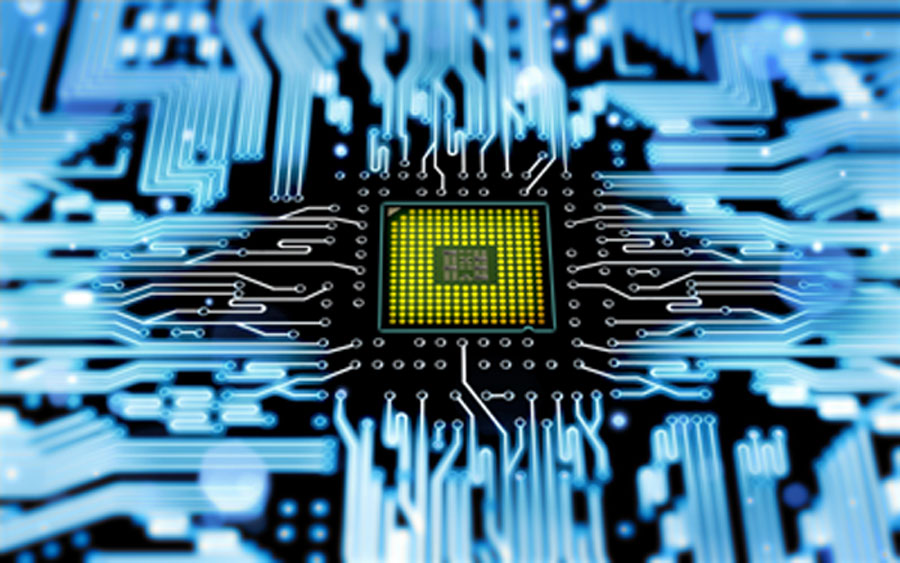 Industrial electronics equipment demand was broad-based, with continued growth in commercial and military avionics, digital signage, network video surveillance, HVAC, smart meters, traction, PV inverters, LED lighting and various medical electronics such as cardiac equipment, hearing aids and imaging systems, IHS Markit said.
The US economy continued to boost industrial spending while improved economic conditions in Europe and large emerging countries like China, India and Brazil toward the end of 2016 that propelled growth. These economic conditions are expected to continue thorough 2017, according to the IHS Markit analysis.
Industrial semiconductor key growth drivers
Optical semiconductors delivered solid performance, driven by continued strength in the LED lighting market. China's massive investments in LED manufacturing capacity propelled Chinese firm MLS into the 2016 top 20 industrial semiconductor supplier ranks, displacing Maxim. "MLS posted revenue growth of 27 percent, to $640 million, building its share against competition including top-20 firms Nichia, Osram and Cree," said Robbie Galoso, principal analyst, industrial semiconductors for IHS Markit.
IHS Markit expects the LED segment to grow from $9.4 billion in 2016 to $14.3 billion in 2021. With many countries phasing out incandescent bulbs, mass adoption of energy-efficient LED lighting solutions will continue to gain traction as prices for LED lamps fall to affordable levels for average-income households.
Discrete power transistors, thyristors, rectifiers and power diodes are expected grow from $5.7 billion in 2015 to $8 billion in 2021 due to policy shifts toward energy efficiency in the factory automation market.
IHS Markit projects that the microcontrollers (MCUs) segment will grow robustly in the long term, expanding from $4.4 billion in 2016 to $7 billion in 2021, attributing this growth to both shipments and average selling price driven by system level cost savings provided by MCUs through advances in power efficiency and integration integrated features supporting connectivity, security, sensors and HMI.
Top ten companies: industrial semiconductor market share
Texas Instruments (TI) maintained its position as the largest industrial semiconductor supplier in 2016 followed by Intel, STMicroelectronics, Infineon Technologies and Analog Devices. Intel surged to second place, swapping spots with Infineon, which dropped to fourth. The Intel IoT group's double-digit revenue growth is attributed to strength in factory automation, video surveillance and medical segments.
"Toshiba, ON Semiconductor and Microchip Technology climbed into the top ten industrial semiconductor supplier ranks in 2016," said Robbie Galoso, principal analyst, industrial semiconductors for IHS Markit. Toshiba's industrial market share rank jumped to number six, according to survey feedback. Toshiba's industrial electronics revenue grew from $1.1 billion in 2015 to $1.4 billion in 2016 – a 30.5 percent bounce driven by discretes, microcomponent integrated circuits (ICs), memory and logic IC solutions in manufacturing and process automation, power and energy as well as security and video surveillance.
Mergers and acquisitions make an impact
The semiconductor industry had another cycle of merger and acquisition in 2016 that affected the competitive landscape. The combined ON Semiconductor – Fairchild organization generated $1.3 billion in 2016 industrial revenues, catapulting the consolidated company into seventh place. The acquisition of Fairchild allowed On Semiconductor to leapfrog to the top ranks of the power discrete market, forecast to be one of the higher growth markets over the next five years, IHS Markit said
On Semiconductor has been a relatively small player in the power discrete segment; with the Fairchild acquisition, it now has the scale and product portfolio to compete effectively with the combined Infineon International Rectifier. On Semiconductor's 2016 revenue grew nearly 60 percent, largely driven by analog and discretes in the manufacturing and process automation and the power and energy sectors, both of which were sizeable segments for Fairchild.
The merger between Microchip Technology and Atmel generated $1.2 billion in revenues in 2016, propelling the combined company into 10th place. The acquisition of leading microcontroller supplier, Atmel, positioned Microchip as the third-ranked supplier of microcomponent ICs in the industrial market, after Intel and TI. The combination of Microchip and Atmel created an MCU powerhouse, allowing it to compete effectively against the combined NXP Freescale. Microchip Technology's 2016 revenue growth of 53 percent was driven by microcomponent ICs in manufacturing and process automation, Atmel's bread and butter. Toshiba, Micron and ON Semiconductor displaced Nichia, Renesas and Xilinx in the top ten rankings.
Strategic acquisitions will continue to play a major role in shaping the overall semiconductor market rankings in key industrial semiconductor segments. IHS Markit expects Analog Devices to increase its lead in 2017 market shares among the top semiconductor suppliers, due to an acquisition of Linear Technology. A joint Analog Devices – Linear Technology would battle for the number four spot and impressive gains in test and measurement, manufacturing and process automation as well as medical electronics.  Among the top 10 semiconductor suppliers, eight companies achieved growth in 2016, with two companies posting double-digit growth due to mergers.