Munich, Germany – 6 March, 2023 – Infineon Technologies AG (FSE: IFX / OTCQX: IFNNY) today announced the new AIROC™ CYW43022 ultra-low power, dual-band Wi-Fi 5 and Bluetooth® combo, extending its broad portfolio of existing AIROC Wi-Fi and Bluetooth products. The CYW43022 ultra-low power architecture delivers industry-leading performance, with up to a 65 percent reduction in power usage during "deep sleep," significantly extending battery life for applications such as smart locks, smart wearables, IP cameras and thermostats.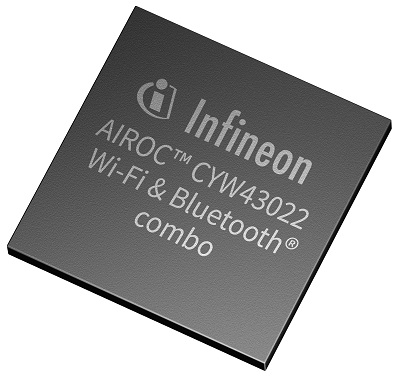 "As a leader in Wi-Fi and IoT technologies, Infineon has developed an innovative approach to maximizing battery life in some of the most power-sensitive consumer devices," said Sivaram Trikutam, Vice President of Wi-Fi Product Line, Infineon. "By optimizing the sleep power for battery-operated IoT devices, consumers can now enjoy longer battery life compared to competing solutions. With the industry's lowest power consumption for a Wi-Fi and Bluetooth combination, this new solution enables more devices to be smarter, connected, and more versatile in a wide range of environments."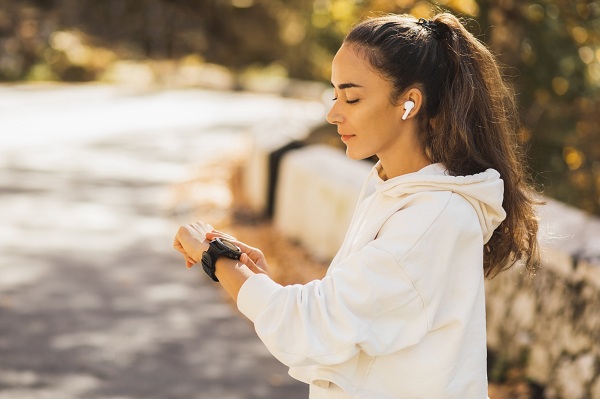 The Infineon AIROC CYW43022 ultra-low power, dual-band Wi-Fi 5 and Bluetooth 5.3 combo includes Wi-Fi network offloads and an embedded Bluetooth stack reducing power demands on host processors. To support designs with smaller antennas or designs that require longer reach, the combo includes a Class 1 Bluetooth PA with +18 dBm transmit power. Secure boot with firmware image authentication requiring signed Infineon firmware protects against hacker attacks.
About AIROC wireless connectivity products
Infineon's AIROC wireless products, including Wi-Fi, Bluetooth, Bluetooth Low Energy and Wi-Fi and Bluetooth combos, have shipped more than a billion devices and are the go-to choice for IoT solutions. The broad portfolio includes high-performing, reliable, ultra-low-power products that deliver robust industry-leading performance.
AIROC products leverage a common software framework across Android, Linux, RTOS platforms and are pre-integrated with Infineon's ModusToolbox™ software and tools, allowing developers to deliver high-quality, differentiated products to market on time and on budget. Direct access to online applications support engineers is available at the Infineon Developer Community.
Availability
Infineon's AIROC CYW43022 ultra-low power, dual-band Wi-Fi 5 and Bluetooth is available now. More information about the complete solution is available at www.infineon.com/CYW43022.
More information about Infineon's contribution to energy efficiency: www.infineon.com/green-energy.
Infineon at Embedded World
Embedded World will take place from 14 to 16 March, 2023 in Nuremberg, Germany. Infineon will present its products and solutions for decarbonization and digitalization in hall 4A, booth #138 and virtually. Company representatives will also hold several TechTalks as well as presentations at the accompanying Embedded World Conference, followed by discussions with the speakers. If you are interested in interviewing an expert at the show, please email media.relations@infineon.com, industry analyst, email: MarketResearch.Relations@infineon.com. Information about the Embedded World show highlights is available at www.infineon.com/embeddedworld.