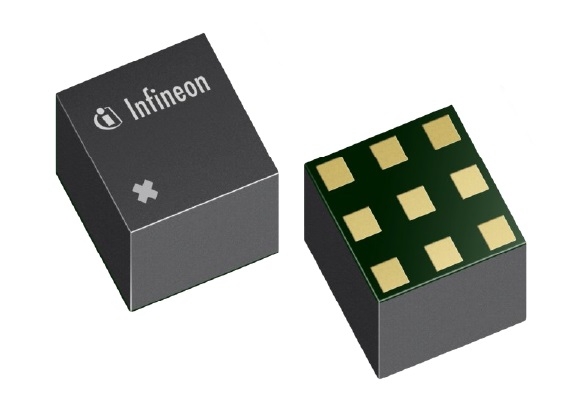 Manchester, UK – 4 June 2020 – The wideband RF diversity switches BGS14WMA9 and BGS12WN6 with high switching speed are optimised for WLAN and Bluetooth applications. They offer wideband support with 0.05 to 6.0GHz coverage for FM Radio, LTE, LAA and 5G applications. The RF switches are now available at Rutronik UK.
In addition to high switching speed, both types offer high linearity up to 26dBm input power as well as low insertion loss and high port to port isolation up to 6GHz. The low current consumption enables further power savings at system level.
The RF switches are manufactured using Infineon's patented MOS technology. They combine the performance of gallium arsenide (GaAs) switches and the economy, integration and electrostatic discharge (ESD) robustness of traditional CMOS (Complementary Metal-Oxide-Semiconductor) switches. Unlike switches with GaAs technology, external DC blocking capacitors at the RF ports are only required if the DC voltage is applied externally.
The BGS12WN6 is a Single Pole Dual Throw (SPDT) diversity switch with two ports whereas the BGS14WMA9 is a Single Pole Four Throw (SP4T) switch including four RF ports, each of which can be used as termination of the diversity antenna, handling up to 26dBm.
You can find more information on Infineon's wideband RF diversity switches here: www.rutronik.com/e6327.