IoT sensor connect with the internet, allowing data to be transmitted between objects or people automatically without any human interaction.
To collect, and send the data the IoT ecosystem consists of web-enabled devices that use an embedded system like processors, sensors, and communication hardware.
IoT devices share the sensor data they collect by connecting to an IoT gateway or other edge device where data is either sent to the cloud to be analyzed or analyzed locally.
Types of IoT Sensor
Temperature Sensor
Temperature Sensor detects and measures the temperature and then converts it into an electrical signal.
Temperature sensors have a major role in Environment, Agriculture, and Industries.
Forex, these sensors can detect the temperature of the soil, which is more helpful in agriculture.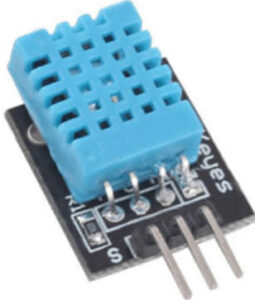 Pressure Sensor
The pressure sensor detects the pressure applied which is force per unit area, then converts it into an electrical signal.
It consists of a pressure-sensitive element that can determine the pressure being applied and components to convert the information into an output signal.
It generated a signal based on the measurement of the pressure applied.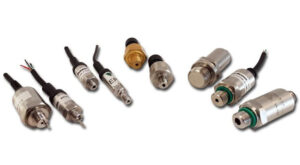 Proximity Sensor
It can detect the presence of nearby objects without any physical contact.
It emits an electromagnetic field or a beam of electromagnetic radiation and looks for changes in the field or return signal.
A most common application of this sensor is used in cars, it detects objects or obstacles and you will be alarmed while you are taking backward.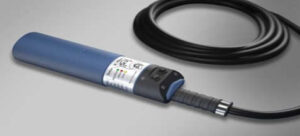 Infrared Sensor
It is an electronic device, which detects certain characteristics of its surroundings by emitting Infrared radiation.
It can measure the heat, emitted by an object and also measures the distance.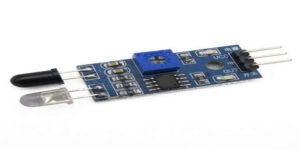 Optical Sensor
It converts light rays into electronic signals, measures the physical quantity of light, and then translates it into a form that is readable by an instrument.
It is generally part of a larger system that integrates a source of light, a measuring device, and an optical sensor.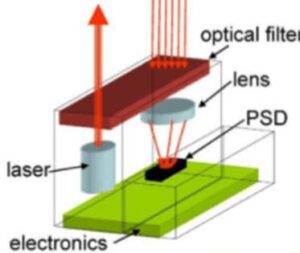 Gas Sensor
A gas detector is a sensor that senses the gas in an area, which is very helpful in safety systems.
The gas sensor detects a gas leak in an area, then results are sent to a control system, that finally shuts down, it can detect combustible, flammable, and toxic gases.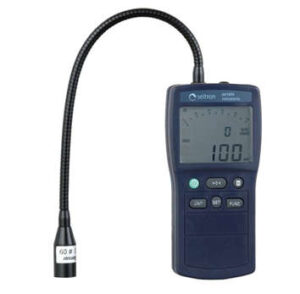 Smoke Sensor
A smoke sensor senses smoke and its level of attainment.
It has two types, an Optical smoke sensor, and an ionization smoke sensor.
The optical smoke sensor also called photoelectric smoke alarms works using the light scattering principle.
The alarm contains a pulsed Infrared LED which pulses a beam of light into the sensor chamber every 10 seconds to check for smoke particles.