Seoul Semiconductor has sued distributor Mouser Electronics, Philips Lighting has sued Deco Lighting, and Tridonic targets smartphone sales in Germany.
In the latest LED business developments, LED manufacturer Seoul Semiconductor has sued distributor Mouser Electronics in Germany, targeting Mouser's sales of LEDs manufactured by Everlight Electronics. In a US action, Philips Lighting has sued California-based Deco lighting, claiming a number of solid-state lighting (SSL) products from Deco infringe Philips patents. Back in Germany, Tridonic has filed a suit against S-KON eKontor24 GmbH, which is a sales partner of the Taiwan-based smartphone company HTC.
Seoul Semiconductor and Mouser
The Seoul Semiconductor action against Mouser is ironic in that Mouser distributes Seoul Semiconductor LEDs. But the move is aligned with recent trends where intellectual property (IP) owners in the LED sector have targeted distributors and even retailers trying to stop the flow of what they believe to be infringing components. Nichia, for example, sued Mouser earlier this year targeting Everlight components. Indeed, Nichia even targeted retailer Lowes in a legal action.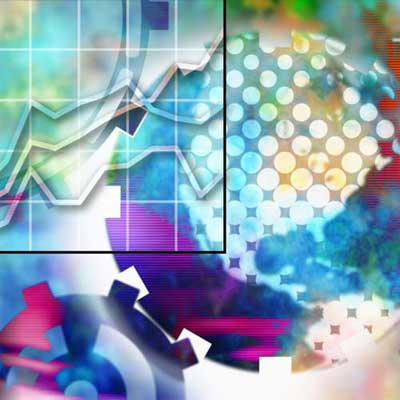 Seoul is asking for damages, a permanent injunction against the sale of infringing Everlight components, and recall of LEDs sold. The company said the patented technology involves efficient light extraction that yields higher-performing LEDs.
"The asserted patent is considered an essential technology for manufacturing high-power LEDs and has been widely used in various LED applications," said Ki-bum Nam, vice president of the lighting business department at Seoul Semiconductor. "Seoul has actively enforced our patent rights against products that infringe high-power LED technology. To create fair market competition and promote technological innovation, we continually take actions necessary to deter such infringement and protect our intellectual property."
Philips Lighting and Deco Lighting
Moving to an SSL luminaire action, Philips Lighting filed the action against Deco in the United States District Court in Massachusetts. Philips specifically identified five patents that it said Deco products infringe. The patents range from driver electronics to LED downlight design. The products that are alleged to infringe include the Lucera surface-mount luminaires, Zeus wallpacks, Cloud troffers, and more including some retrofit kit products.
Philips has been very active in trying to license its SSL IP portfolio to other manufacturers of LED lamps and luminaires. The company announced a couple of years back that more than 500 companies had joined the program. The current total is above 700.
Tridonic and B.O.S.E. Consortium
In our final item of LED business, the Tridonic action involves LEDs used in smartphone applications. Tridonic is not an LED component manufacturer, but rather a maker of drivers, light engines, and other enabling technologies. But the company does own IP in using yellow silicate phosphors with blue LEDs to yield white light. The IP is actually held by the B.O.S.E. Consortium in which Tridonic is partnered with Toyoda Gosei Co., Ltd. of Japan, Leuchtstoffwerk Breitungen GmbH of Germany, and Litec GbR of Germany.
The legal action targets the sale of smartphones in Germany by S-KON eKontor24. The phones are manufactured by HTC. The action, like the one pursued by Philips, likely seeks to add an IP licensee to the B.O.S.E Consortium. Tridonic said the consortium has 40 licensees globally. B.O.S.E. IP deals date back to at least 2010 when phosphor maker Intematix signed a cross-licensing deal with the consortium.