Lidar (light detection and ranging) uses eye-safe laser beams to "see" the world in 3D, providing machines and computers with an accurate representation of the surveyed environment.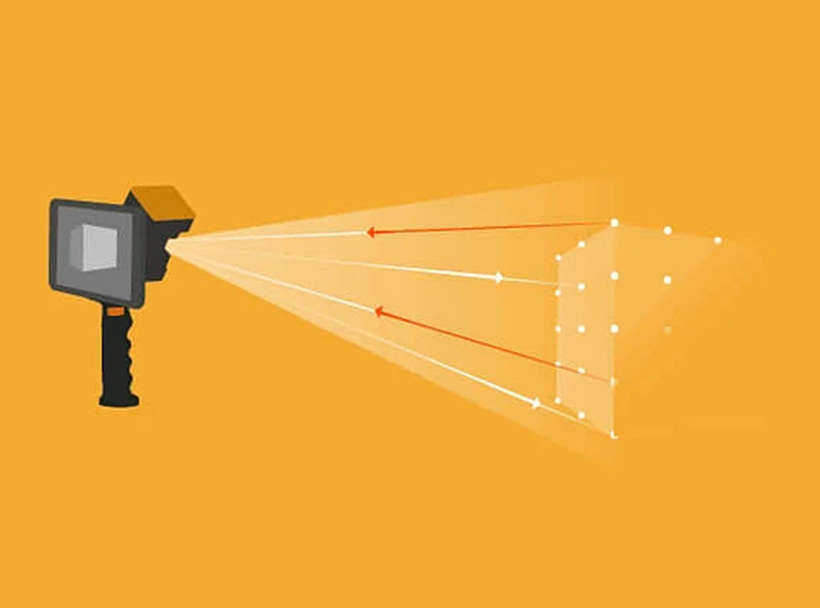 Working
A typical lidar sensor emits pulsed light waves into the surrounding environment.
These pulses bounce off surrounding objects and return to the sensor.
The sensor uses the time it took for each pulse to return to the sensor to calculate the distance it traveled.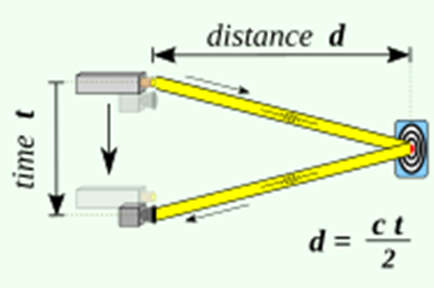 Repeating this process millions of times per second creates a precise, real-time 3D map of the environment. This 3D map is called a point cloud.
A lidar determines the distance of an object or a surface with the formula.
             d = c * t / 2.
where
c is the speed of light.
d is the distance between the detector and the object or surface being detected.
and t is the time spent for the laser light to travel to the object or surface being detected, then travel back to the detector.
Applications of LiDAR Sensor
Autonomous Vehicles- Lidar sensors are a key component in autonomous vehicles providing a high-resolution 3D view of their surroundings. Lidar enables autonomous vehicles to "see" by generating and measuring millions of data points in real-time, creating a precise map of its ever-changing surroundings for safe navigation. Lidar's distance accuracy allows the vehicle's system to identify and avoid objects at up to 300 meters in a wide variety of weather and lighting conditions.
An onboard computer can utilize the lidar point cloud for safe navigation.