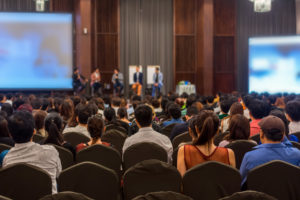 Michael Lebby, CEO of Lightwave Logic, a technology company focused on the development of next generation photonic devices and polymer materials, will present to the 3rd Annual Photonic Integration Conference at the High Technology Campus, Eindhoven, the Netherlands talk on Tuesday, September 26, 2017.
Lebby's invited talk will focus on the growth of integrated photonics in datacentres, telecom networks and non-communications applications. It ill highlight the tremendous market opportunity that lies ahead for both new polymer-based PIC technologies, as well as incumbent technologies such as InP, and platforms such as silicon photonics.
Lebby will discuss Lightwave Logic's latest results in polymer based PIC technology, and specifically, Lightwave's advancement of its Mach-Zehnder ridge waveguide modulator designs for 25Gbps and 50Gbps using Polymer PIC platform (P2IC) technology.
The 50Gbs ridge waveguide is the company's initial foray into datacom and telecom and cloud computing markets. However, future plans will incorporate P2IC™polymers in ultra-miniaturized silicon organic hybrid devices.
"Our company has again peaked interest from the fibrr communications eco-system community, and is being asked to present technical results on our polymer based PIC technology platform. We believe that polymer platform is the solution that can address cost-effective performance scaling of short haul fibre-based communication systems as data rates approach 400Gbps and beyond, " said Lebby.
"This conference brings together key stakeholders who are both developing and looking for technology platforms that solve the primary problem that has hampered the ability of the fibre communications eco-system to profitably keep pace with the almost limitless proliferation of data.