Targets hyperscale datacentre, enterprise and telecom network applications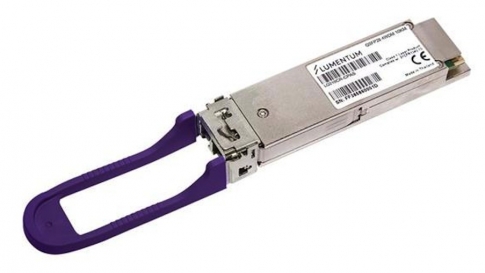 Lumentum has added two new transceiver product families – QSFP28 LR4 and QSFP28 4WDM-10 – to its 100G datacom transceiver product portfolio. These products target hyperscale datacentre, enterprise and telecom network applications. These products are available now and will be on display at OFC 2017 from March 20 – 23, 2017, in Los Angeles, California.
"The QSFP28 LR4 and QSFP28 4WDM-10 products from Lumentum leverage and extend our existing strong technology and vertical integration," said Kevin Affolter, senior director, product line management, Datacom.
"These solutions will be used by Hyperscale service providers and Network Equipment Manufacturers (NEMs) alike. At Lumentum, we place great emphasis on product performance, quality and reliability based on rigorous testing, without sacrificing our focus on delivering cost-effective solutions. We are excited to broaden our engagements with leading Hyperscale and NEM customers globally, as the build-out of 100G networks continues."
Based on the QSFP28 form factor, both the Lumentum 100G LR4 and 100G 4WDM are single mode duplex transceiver solutions for 10km reach. In the case of the 4WDM-10 product, this is enabled through the implementation of forward error correction (FEC) by the host.
The QSFP28 LR4 supports dual-rate operation with power consumption less than 3.5W. Both devices incorporate Lumentum's EML (electro-absorption modulator laser) technology that provides performance benefits for higher speeds (≥ 100G) and longer distance transmission applications.