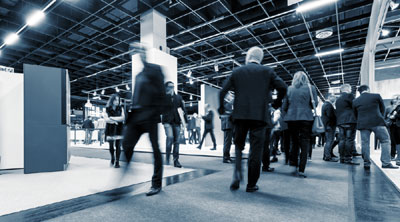 Lumentum will show its latest industrial diode laser, commercial laser, and 3D sensing products at Laser World of Photonics Munich in Munich, Germany, from June 26 – June 29, 2017.
These include the new generation CORELIGHT Series of Kilowatt-Class fibre laser engines as well as the previously announced 200W fibre-coupled diode pump laser module ST2, the Lumentum ultrafast laser PicoBlade2, the Q-Series diode-pumped UV lasers, and 3D sensing and industrial diode laser displays.
Announced at SPIE Photonics West 2017, the ST fibre-coupled pump laser module is now in full production. The ST2 is part of the small and high-brightness ST series which enables a 'build-your-own' kilowatt (kW) laser.
The next generation CORELIGHT YLE fibre laser engines, also highlighted at SPIE Photonics West 2017, are now available in production volumes. These configurable fibre laser systems are offered in single-module 2 kW and 3 kW systems and multi-module 4 kW, 6 kW and 9 kW systems. Lumentum will show a CORELIGHT YLE 9 kW laser system at Laser World of Photonics Munich 2017.
Lumentum products include what it claims is one of the industry's most reliable high-power diode laser portfolios including edge-emitters, fibre-coupled devices, and VCSELs. A VCSEL wafer and a light detection and ranging (Lidar) display will showcase 3D sensing capabilities.