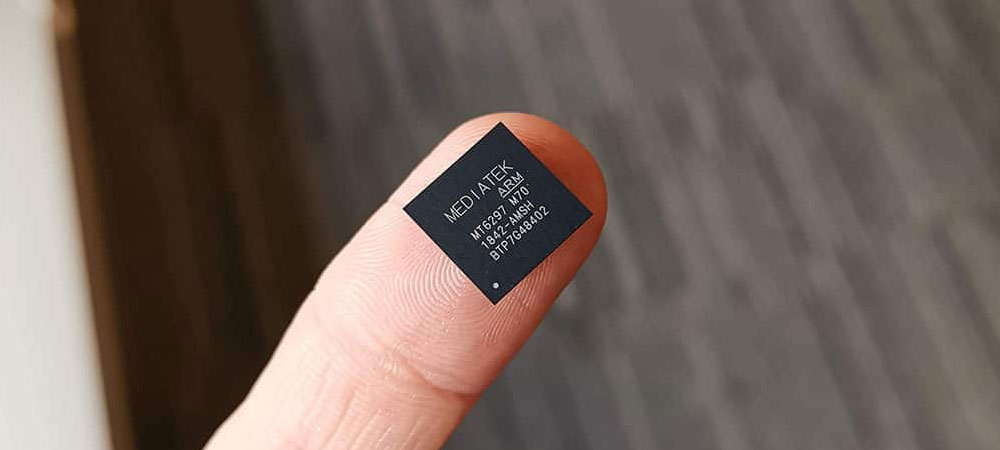 At the China Mobile Global Partner Conference in Guangzhou, China, MediaTek unveiled its first 5G modem – the Helio M70. Announced earlier in 2018, the Helio M70 is among the industry's first wave of 5G multi-mode modems with integrated baseband and 5Gbps download speeds, cementing MediaTek's status as a 5G-leader. The chip is available now for device makers to begin designs and will launch into products during 2019 to meet 5G NR roll-outs in key markets.
The Helio M70 is designed in compliance with the 3GPP Rel-15 and supports initial non-standalone (NSA) and future standalone (SA) 5G network architectures. It's also currently the only 5G modem with LTE and 5G dual connectivity (EN-DC) and multi-mode support for every cellular connectivity generation from 2G-to-5G. Specifically it can connect to worldwide 5G NR bands (including N41, N77, N78, N79), worldwide 4G LTE bands (building on our WorldMode 4G LTE modems) and it meets essential carrier features like HPUE support.
The complexity and technological challenge of 5G is well documented, and meeting this head-on MediaTek creating a vibrant ecosystem of component and carrier partners. MediaTek Helio platforms (including M70 modem and future products) aim to simplify the design of 5G devices as much as possible, which yields many user benefits such as comprehensive power management for improved energy-efficiency, while device makers can design mobile devices with a smaller form factor, allowing other space for essential features such as larger batteries, unique features and more freedom to innovate. By working together in this ecosystem, we are helping global operators and smartphone brands achieve their network and product goals respectively in 2019.
MediaTek has been active in the development of 5G technology, participating in the standardization of the full 5G feature set at 3GPP. Our collaboration with cellular operators and 5G equipment makers includes industry leaders such as China Mobile, Huawei, NOKIA, NTT DOCOMO and others. We also actively innovative new cellular connectivity technologies that are enabling future connectivity standards and enhancements, such as mmWave beamforming and NOMA/MUIC.
2019 will be the year of powerful AI and incredible 5G, and with products such as the Helio P90 and M70, MediaTek is leading the way in both!