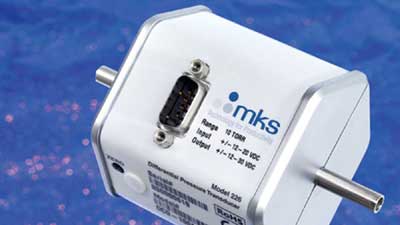 MKS Instruments (MKSI) received two price-target hikes from Wall Street analysts on Friday in the wake of the chip gear maker's better-than-expected first-quarter results and raised guidance.
MKS stock fell 1.45% to 78.25 on the stock market today, ending a nine-session winning streak. On Thursday, MKS shares leapt 5.4% to 79.40 on its first-quarter report. MKS hit a record high of 81 in intraday trading Thursday.
Andover, Mass.-based MKS earned an adjusted $1.27 a share, up 234% year over year, on sales of $437 million, up 138%, in the March quarter. Analysts were looking for $1.08 and $412 million.
For the June quarter, MKS expects to earn $1.38 a share on sales of $460 million, based on the midpoint of its guidance. Wall Street had been modeling for MKS to earn $1.08 a share on sales of $408 million.
Pacific Crest Securities analyst Weston Twigg reiterated his overweight rating on MKS and raised his price target to 95 from 79.
"MKS posted a big Q1 beat and Q2 raise amid strong demand for semiconductor equipment," Twigg said in a report. "We view MKS as one of the best-positioned midcap (semiconductor capital equipment) names due to its growth potential and earnings leverage."
MKS is benefiting from exposure to the fast-growing 3D Nand memory chip and OLED display markets, Twigg said. Plus, it is reaping cost synergies and cross-selling opportunities related to its acquisition of Newport in April 2016.
Investment bank Dougherty maintained its buy rating on MKS on Friday and upped its price target to 100 from 86
MKS is part of the red-hot semiconductor equipment market. IBD's 34-stock Electronics-Semiconductor Equipment industry group is ranked No. 2 out of 197 groups.
Other chip gear makers reporting upbeat quarterly earnings this week included Brooks Automation (BRKS), Entegris (ENTG), KLA-Tencor (KLAC), Teradyne (TER) and Ultra Clean Holdings (UCTT).
Investment bank Needham on Friday raised its price target on Brooks Automation to 28 from 22 and kept its buy rating.
Brooks stock rose 1.9% to 25.28. In intraday trading Friday, Brooks hit a 13-year high of 25.69.
Entegris received price-target hikes from Dougherty and Pacific Crest, which maintained their buy ratings on the stock. Entergis slid 2.4% Friday.
KLA-Tencor scored price-target increases from Cowen and Needham, which rate the stock as outperform and strong buy, respectively. Cowen and Needham also gave price-target hikes to Teradyne and kept their buy ratings.