Next-Generation Battery Technology Drives Vehicle Innovation

Customer Collaboration Expedites Custom Development of Transformational Battery Connectivity

One-Stop Provider of Total Cell Contacting System Ensures Quality and Diminishes Supply Risk
Lisle, IL – June 28, 2023 – Molex, a leading global connectivity and electronics solutions provider, today announced that luxury automaker, BMW Group, has selected its Volfinity Cell Contacting System (CCS) for its next-generation electric vehicles (EV) class.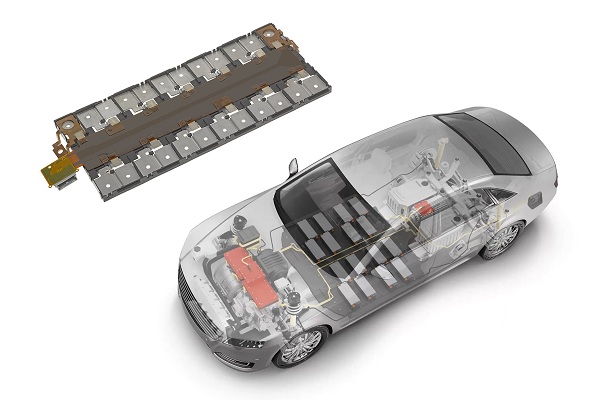 In development since 2018, Volfinity delivers a reliable and easy-to-implement interface solution that connects cells to the control board in an electric vehicle battery module, eliminating the need for daisy-chained wires. The total solution enables integrated cell sensing features, cell monitoring and balancing, and temperature measurement functions, all designed to meet BMW Group's functional safety requirements. Molex leveraged in-house and partner design and production expertise to develop its deep cell contacting system experience three years ahead of competitive interconnect suppliers through direct collaboration with plug-in hybrid EV and traditional EV makers, energy storage OEMs, and battery cell and battery pack suppliers.
"Molex's cell contacting system award is a testament to BMW Group's commitment to driving comparative advantage through engineering innovation in the EV space," said Steve Drysdale, VP and general manager, Molex Micro Solutions Business Unit. "Our global teams located in Singapore, China and Germany served as an extension of the BMW Group's engineering teams, collaborating around-the-clock to provide rapid design iteration and problem resolution to innovate Volfinity to meet BMW Group's unique requirements. Our dedication to the innovation process resulted in a transformational interconnect solution for the BMW Group, and we are thrilled to be chosen."
Industry Adoption Fuels Volume and Scale Requirements
The recent BloombergNEF study shows that EVs currently comprise only 3% of car sales worldwide. By 2025, EVs are projected to reach 10% of global passenger vehicle sales and forecasted to grow to 28% in 2030 and 58% by 2040. The BMW Group's growth projections are equally ambitious. As adoption grows, ensuring scale and capacity to support demand acceleration is vital. Molex brings a global power and signal development and manufacturing network to the collaboration, as well as global procurement and sourcing in Europe, Asia and North America to ensure unsurpassed manufacturing quality and local sourcing for continuity of supply. With an 80-year interconnect legacy, Molex also provides one stop for all critical Volfinity components, from the busbars and covers to the electronic boards and assembly.