Crux Modular Distributed Sensing Platform PoC employs Nordic nRF52840 SoC for application flexibility and low power consumption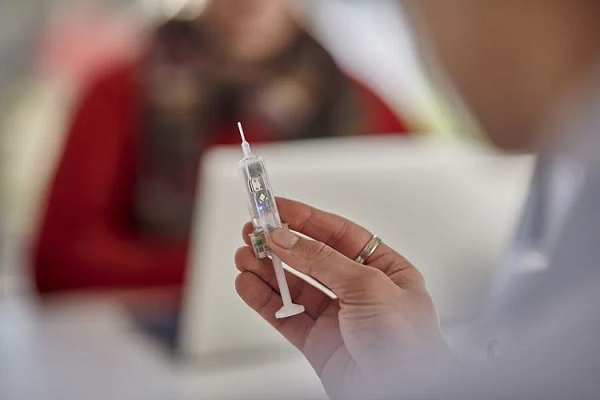 U.K.-based company Crux Product Design has created an IoT sensor node Proof-of-Concept (PoC) that can be seamlessly integrated into the existing form factor of various products to gather user data without influencing the product's function or user behavior. The 'Crux Modular Distributed Sensing Platform' supports a range of applications across medical devices, fast moving consumer goods, UX (user experience) studies, general prototyping of future products, and more.
Adaptable, future-proof platform
Powered by the Wafer Level Chip Scale Package (WLCSP) version of the Nordic nRF52840 SoC, the fully customizable IoT sensor node device is intended to be an adaptable, future-proof platform. It is built around a modular concept where a main board contains the highest technology and core functionality, while simpler daughterboards can be used to extend functionality to suit individual applications. The PoC measures just 10 by 10 mm which was in part achieved due to the 3.5 by 3.6 mm dimensions of the Nordic WLCSP. The PoC can even be reused in a second application, lowering cost, facilitating faster revisions, and keeping waste low in a sustainability-focused environment.
As an illustration, Crux Product Design embedded the node inside a needle safety device to evaluate the effects of modifying device ergonomics – specifically the plunger and the cap. The device wirelessly pairs with Crux proprietary software which gathers and displays device orientation and applied force data in real time.
We trust the company's products and we are confident in the solid support we receive throughout the design process

Rhys David, Crux Product Design
The design framework of the PoC allows for ancillary components such as power supplies and sensors to be selected specifically for each application. For example, many of the designed and developed products are small handheld devices such as medical inhalers and parenteral drug-delivery systems. Crux indicates the potential benefits of connected medical devices include greater therapeutic adherence and the availability of increased patient data to healthcare providers.
"How users operate and interact with medical products is of key importance to manufacturers as they have to be used safely and effectively," says Rhys David, Electronics and Software Engineer at Crux Product Design. "By augmenting these products with connected sensing capabilities for human factors studies we can develop greater levels of understanding to ensure that designs are fit for intended users.
"The key features of the Nordic nRF52840 WLCSP for our Crux Modular Distributed Sensing Platform include the SoC's size, radio flexibility, and low power consumption, as well as Nordic's software and hardware including the Nordic nPM1100 [a dedicated power management IC] which allows for control of the low-power system," explains David. "From a software perspective, the nRF52840 SoC provides [smart home standard] Matter compatibility, OTA-DFU [over-the-air device firmware update] functionality, and readily available example firmware."
Integrated testing tools
Crux Product Design also praised Nordic's support, resources and documentation, and its suite of easily integrated testing tools such as the Power Profiler Kit II.
"Due to a great relationship and history of working collaboratively with Nordic on a number of previous projects, we trust the company's products and we are confident in the solid support we receive throughout the design process," concludes David.