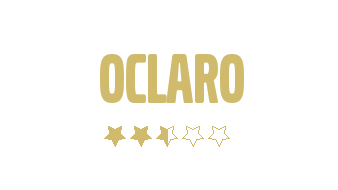 For the Optical Fiber Comminications Conference and Exhibition (OFC 2017) in Los Angeles (21-23 March), Oclaro Inc of San Jose, CA, USA (which provides components, modules and subsystems for optical communications) has announced its line-up of components and modules designed to drive the rapid industry transition to 100G, 200G and 400G networks. Featuring the latest in 400G and tunable laser technology, the products provide data-center operators and telecom service providers with the critical components they need to move to higher-speed networks ranging from 100G to 400G and beyond, says Oclaro.
"Just as Oclaro drove the emergence of 100G networks, it is now also delivering a new generation of components and modules that will enable 400G and higher-speed networks," says chief commercial officer Adam Carter. "Service providers and data-center operators require increased faceplate density, lower power consumption and wavelength performance of the core optics in order to move to the highest-speed networks," he adds. "As evidenced by our OFC 2017 line-up, Oclaro is delivering the innovation needed to meet these requirements."
The products on display leverage Oclaro's indium phosphide (InP) technology and photonic integration expertise. Key demonstrations include:
400G client-pluggable transceiver CFP8 for 10km and 40km; 50Gbps PAM4, fully compliant to CFP8 MSA and IEEE specifications; 0-70°C operation.
Interoperability over 40km between 100G QSFP28 and 100G CFP2 pluggable modules based on ER4 L standard.
Tunable SFP+ I-temp (industrial temperature) for 5G WDM mobile front-haul networks with -40 to +85°C operation.
Oclaro is also speaking on a number of industry panels and presenting two technical papers.
Executive Forum Fireside Chat – chief commercial officer Adam Carter, 'Growth and Profitability in Optical Networking Boom and Bust or Sustainable?', 20 March (4:30-5:45pm, Petree Hall D).
Market Watch panel – chief commercial officer Adam Carter, 'Market Outlook for High Bandwidth Optical Technologies', 21 March (12:30-2pm, OFC Show Floor).
Panel presentation – senior principal engineer Robert Griffin (organizer), 'Direct vs. Coherent Detection for Metro-DCI', 21 March (4:30-6:30pm, Room number 402AB).
Rump session – Beck Mason, president, Integrated Photonics Business for Oclaro, 'Sub $0.25/Gbps Optics; How and When will Fiber Finally Kill Copper Cable Interconnects in the Data Center (DC)?', 21 March (7:30-9:30pm, Room 409AB).
Panel presentation – Beck Mason, president, Integrated Photonics Business for Oclaro, 'Are Electronic & Optical Components Ready to Support Higher Symbol Rates & Denser Constellations?', 22 March (1-3pm, Room 402AB).
Accepted technical papers
'A Passive Optical Alignment Technique for Single-mode Fibers and Light-source Arrays' by K. Adachi, A. Nakanishi, T. Suzuki, H. Irie, Y. Sasaki, T. Aoki, M. Shishikura, K. Naoe and S. Tanaka of Oclaro Japan Inc.
'High-Spectral Efficiency DWDM Transmission of 100Gbit/s/lambda IM/DD Single Sideband-Baseband-Nyquist-PAM8 Signals' by Riu Hirai and Nobuhiko Kikuchi of CTI Hitachi Ltd and Takayoshi Fukui of Oclaro Japan Inc.
Tags: Oclaro
Visit: www.ofcconference.org/
Visit: www.oclaro.com