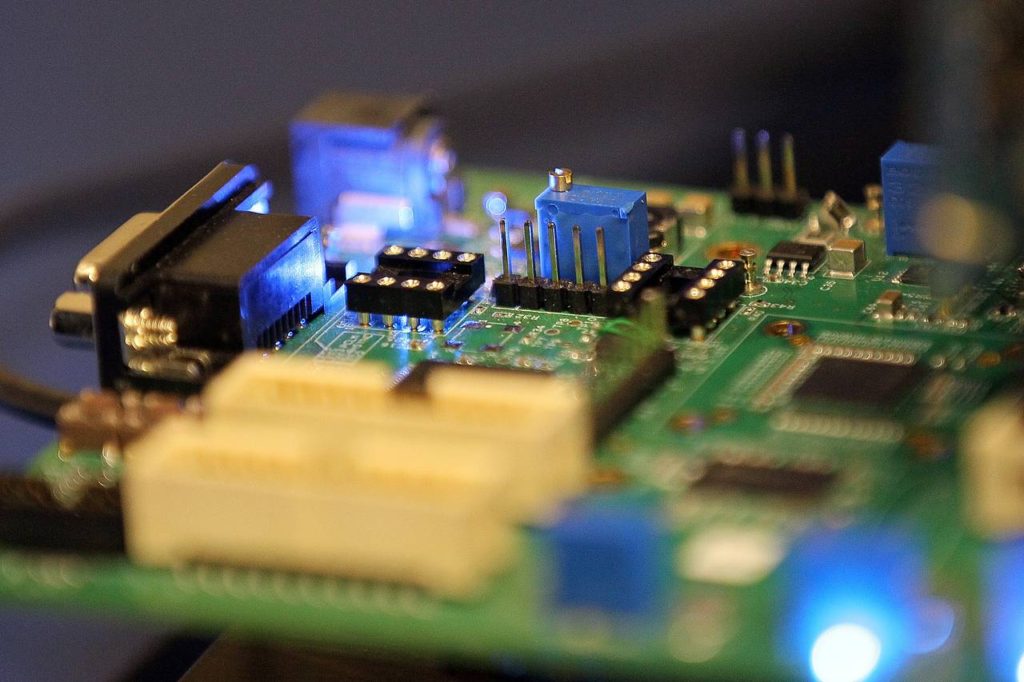 The headlines tend to focus on the sexier technology names, but one of the old-guard groups—semiconductors—has quietly moved into the lead this month. It now trades at multiyear highs on an absolute basis and relative to the Nasdaq itself.
To be sure, the benchmark PHLX Semiconductor Sector Index, or SOX index, has yet to reach its March 2000 all-time high; it now trades about 14.5% below that high-water mark. Still, the index looks very strong, having broken out last month from its summer
doldrums and soaring higher over the past week (see Chart 1).
Chart 1
Investors wishing to track this index via exchange-traded funds have several options. The most liquid is VanEck Vectors Semiconductor (ticker: SMH). (When charting it, be aware that it did not exist when the sector peaked in March 2000.)
The clear superstar in the semiconductor sector is Nvidia (NVDA). The company focuses on computer graphics processors, chipsets, and related multimedia software. The stock is up roughly 84% since May and last week broke out sharply from its summer trading range. Analysts continue to upgrade it, too.
Some investors are not comfortable buying into such a long and strong trend, but there are many other stocks in the group that just emerged into strong technical positions. Even the long-forsaken Intel (INTC), the second-largest in the group by market value, has a technical breakout under its belt.
After easing lower for the past year, the stock moved above the top of the triangle-like pattern that contained it (see Chart 2). It also confirmed the rising long-term trend in place since the market's major bottom in March 2009. A beefy 2.9% dividend yield is an added bonus.
Chart 2
A trio of semiconductor stocks— Texas Instruments (TXN), Micron Technology (MU), and Marvell Technology Group (MRVL)—all show solid breakouts through well-defined chart resistance. The Texas Instruments chart in particular looks compelling (see Chart 3).
Chart 3
The resistance line connects at least nine daily closes, and while there were intraday violations along the way, the breakout last week through that line was clearly different. It also moved the stock above its high last June, when it suffered a rather serious selloff. The breach of this level is also bullish. So is the new high in on-balance volume, which tells us that money flowed into this stock for months ahead of the breakout. That is solid demand for shares.
Semiconductors are a diverse group of stocks, with companies manufacturing chips for communications, computing, gaming, and more. The semiconductor equipment group that makes hardware for designing, building, and testing chips is also strong.
For example, Lam Research (LRCX) and Entegris (ENTG) show chart patterns and upside breakouts similar to those seen in the chip stocks highlighted above.
KLA-Tencor (KLAC), which designs process-control solutions and inspection equipment, broke down sharply in June and lost 19% through its August low. It broke out to the upside earlier this month (see Chart 4). It is also back above its key moving averages and enjoys strong inflows of money, as suggested by its on-balance volume indicator.
Chart 4
It also sports one of the lower price/earnings ratios in the group and a nice 2.3% dividend yield as fundamental supports to the technical case.
Technology led the market all year and continues to remain strong. New breakouts in semiconductors now add additional power to that story.