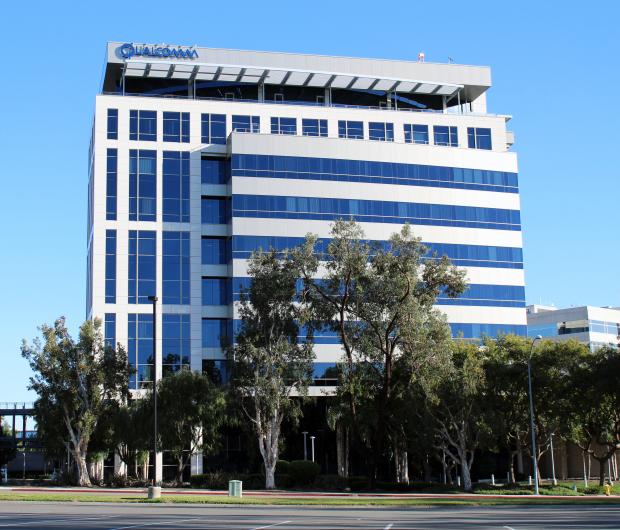 U.S. mobile chipset giant, Qualcomm Inc. (QCOM – Free Report) recently announced that Qualcomm River Holdings B.V., an indirect wholly owned subsidiary of Qualcomm, has extended the offering period of its previously announced cash tender offer of purchasing all the outstanding common shares of NXP Semiconductors N.V. (NXPI – Free Report) . The tender offer is now scheduled to expire at 5:00 p.m., New York City time, on Oct. 20, 2017.
Qualcomm's proposed acquisition of Netherlands-based mobile chipset giant NXP Semiconductors is facing a few problems. On Oct 27, 2016, the company entered into a definitive agreement with NXP to buy the latter. Per the deal, Qualcomm would bel paying $110 per NXP share in cash reflecting an enterprise value of approximately $47 billion (equity value of $39 billion) for the Dutch chipset maker. The deal is likely to be closed by the end of 2017 subject to all necessary regulatory approvals.
Meanwhile, hedge fund Elliott Management Corp. and two other large shareholders of NXP have approached the company to renegotiate the terms of the deal, which they consider grossly undervalued. In August 2017, Elliot Management disclosed that it had accumulated shares and derivatives amounting to a 6% stake in NXP Semiconductor. Majority of the company's shareholders are now reluctant to tender their shares at the rate specified by Qualcomm.
Consequently, NXP's outstanding shares tendered have declined from 17.2% in March 2017 to just 3.2% in September. Notably, at least 70% of NXP's total outstanding shares must be tendered to Qualcomm for the deal to go through. Hence, the deal looks quite unlikely unless Qualcomm adds some sweeteners.
Meanwhile, in June 2017, the telecom regulatory body of the European Union, the European Commission (EC), launched a thorough investigation into the proposed acquisition. The EC will probe in depth to see if the deal will lead to higher prices, exclusion of rival chipset suppliers and reduced innovation in the semiconductor industry.
The merged entity is likely to command strong market positions with an extensive portfolio of baseband chipsets and chips for near-field communications. The EC has a time limit of 90 working days, till Oct 17, 2017, to take a decision. Notably, the proposed merger has already been approved by the U.S. antitrust authorities.
NXP Semiconductors is the largest manufacturer of high-performance, mixed-signal mobile chipsets with 14% market share. The company has a strong clientele serving more than 25,000 customers through its direct sales channel and global network of distribution channel partners. The combined entity is expected to generate annual revenues of more than $30 billion. Further, it is likely to position itself as a strong player in the next-generation mobile chipset segment with a potential market size of $138 billion by 2020.
Qualcomm expects the transaction to be significantly accretive to its non-GAAP EPS immediately upon completion. Further, the company expects to generate $500 million of annualized run-rate cost synergies within two years after the transaction closes.
Advantages to Qualcomm
The major positive of the deal is that it will enable Qualcomm to diversify its business model. The company is a leader in the mobile chipset market. However, in recent years, markets for smartphones and tablets have gradually slowed down. Moreover, these chipset businesses are low-margin in nature. For the last couple of years, the company's business has remained stagnant.
On the other hand, NXP manufactures chips for next-generation automotive, industrial and Internet of Things (IoT) segments. Therefore, acquisition of NXP will help Qualcomm in diversifying into highly lucrative end markets such as auto, secured devices, connectivity and secure payments. These segments offer high-margin businesses with strong potential for future growth.
The transaction will place Qualcomm in the second position after Intel Corp. (INTC – Free Report) in terms of sales in the broader global semiconductor market. Moreover, the combined entity will also become a formidable challenger to other large semiconductor firms like Broadcom Ltd. (AVGO – Free Report) , Analog Devices Inc. (ADI – Free Report) and ARM Holdings.
4 Stocks to Watch after the Massive Equifax Hack
Cybersecurity stocks spiked on recent news of a data breach affecting 143 million Americans. But which stocks are the best buy candidates right now? And what does the future hold for the cybersecurity industry?
Equifax is just the most recent victim. Computer hacking and identity theft are more common than ever. Zacks has just released Cybersecurity! An Investor's Guide to inform Zacks.com readers about this $170 billion/year space. More importantly, it highlights 4 cybersecurity picks with strong profit potential.