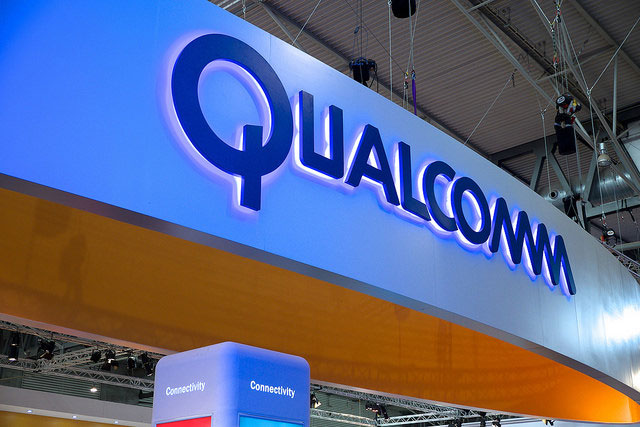 Qualcomm Inc. could be forced to up its $38 billion bid acquire rival chipmaking firm NXP Semiconductors N.V. after the infamous "activist investor" firm Elliot Management Inc. announced it has taken a stake in NXP.
On Friday, Elliot officials disclosed that the hedge fund has taken a stake of about $2.2 billion to $2.3 billion in NXP, which makes it the company's largest shareholder with a holding of around 6 percent.
The bad news for Qualcomm is that Elliot is now saying it believes NXP's shares are "highly undervalued" and that it would soon make some proposals regarding the company's transition strategy. That could well mean Qualcomm has to pony up more cash in order to seal the deal.
Qualcomm announced its intentions to buy NXP back in October, saying the idea was to expand its reach beyond mobile devices like smartphones and tablets into newer fields such as driverless cars and the Internet of Things.
But Elliot's involvement will surely complicate those plans. The hedge fund is notorious for disrupting and engineering these kinds of deals in the technology sector. Most famously, Elliot took a massive stake in EMC Corp. before heaping a ton of pressure on the company to sell or dismember itself. Ultimately, EMC sold itself to Dell Technologies Inc. in a $67 billion deal.
Elliot has been involved in several other big acquisitions too, including the merger between telecommunications firms Mitel and Polycom Inc. The fund has also taken stakes in Citrix Systems and Juniper Networks Inc., among others, and is busy trying to force them to restructure their businesses in order to make them more profitable.
Elliot most likely has a similar end game where NXP is concerned, Patrick Moorhead, president and principal analyst at Moor Insights & Strategy, told SiliconANGLE via email. "Elliot doesn't care about the long-term prospects of Qualcomm or NXP," Moorhead said. "This is classic corporate raider activity by Elliot. It's very simple what their motivations are and that's to make a fast buck."
For the Qualcomm-NXP deal to go ahead, a minimum of 80 percent of NXP's shareholders must accept the offer. In addition, the deal has already been beset by delays as Qualcomm seeks regulatory approval in the U.S. and Europe. Qualcomm said it still expects the deal to be concluded by the end of the year, however.
The news is just the latest headache for Qualcomm, which is currently embroiled in a major legal dispute with iPhone maker Apple Inc. over its patent licensing business. Apple filed a lawsuit against Qualcomm in January, accusing it of demanding payment for innovations it has no role in, and later instructed Apple contract manufacturers to withhold payments to the chipmaker until the case has been resolved.
In response, Qualcomm filed a countersuit accusing Apple of infringing on its patents, asking the International Trade Commission to ban the import of iPhones and iPads into the U.S. The case is ongoing, though Qualcomm Chief Executive Officer Steve Mollenkopf recently said he believes the two companies will resolve the matter out of court.