It's time to take a look at Qualcomm's (NASDAQ:QCOM) tender offer for all shares of NXP Semiconductors (NASDAQ:NXPI). The number of shares committed to Qualcomm's $110 all-cash offer per share peaked in March before commencing a long line of steady declines.
Did that story change at all in October? Let's have a look.
By the numbers
When NXP shareholders commit their stubs to Qualcomm's offer, the shares may be withdrawn at any time. That was a popular option this summer, but Qualcomm is finally reporting an uptick in the tendered share counts:
| Offer Update | NXP Shares Tendered | Percentage of Shares Tendered |
| --- | --- | --- |
| October | 12.3 million | 3.6% |
| September | 10.9 million | 3.2% |
| August | 23.5 million | 6.9% |
| July | 25.6 million | 7.6% |
| June 28 | 42.2 million | 12.5% |
| June 1 | 47.7 million | 14.1% |
| May | 50.3 million | 14.9% |
| April | 54.8 million | 16.3% |
| March | 58.0 million | 17.2% |
| February | 49.6 million | 14.8% |
This wasn't exactly a wholesale turnaround of the NXP buyout process, but any improvement is a welcome trend change at this point.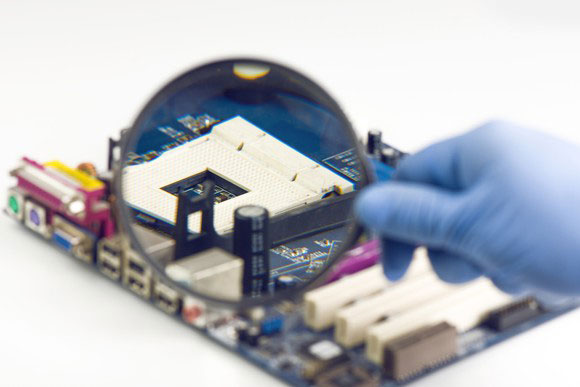 What's new?
Qualcomm's habit of sharing additional buyout news in these share-count updates stopped with the July filing, and this document is no different. The only additional information here would be the expiration date for this particular tender-offer update, scheduled for the close of business on November 17. The company will issue another extension the next day, unless the deal has been completed or canceled at that point.
NXP and Qualcomm investors alike are waiting for news on the paused deal process in Europe, and this filing provided nothing new. Many NXP owners, led by activist investor firm Elliot Management, are holding on to their NXP shares in the hope of a richer price tag.
Reuters recently reported that Qualcomm has presented a new deal package to the European Commission, including a few concessions addressing the regulator's concerns. In particular, NXP may have to sell off its portfolio of standards-related patents for near-field communications (NFC) before getting the go-ahead.
Once the crown jewel of NXP's product portfolio, NFC sales didn't even merit a mention in the company's latest earnings report. This concession would not be much of a burden for NXP and Qualcomm, since the Dutch chipmaker has moved on to refocus on automotive computing and embedded systems, instead.