Thanks to exports of semiconductors and steel, Korea's September current account surplus reached a record high. The Bank of Korea (BOK) analyzed that strong exports of steel, petrochemicals and other items will continue to boost exports for the time being in addition to semiconductors.
The current account surplus was US$12.21 billion According to the "international balance of payments data (provisional) in September 2017" released by the BOK. After reaching a record-high US$12.09 billion in June last year, the record was renewed in one year and three months. Corporate Korea has been producing surpluses for 67 consecutive months since March 2012.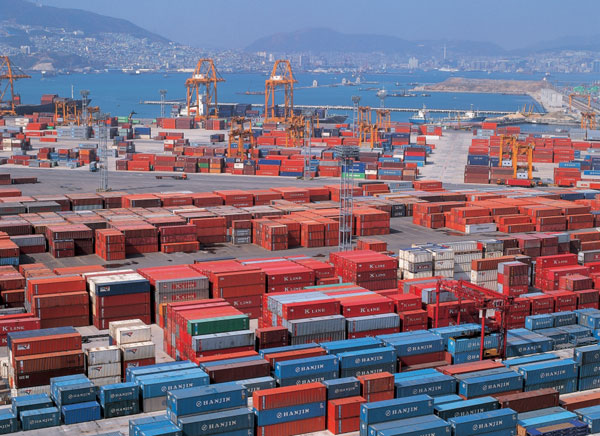 Korea's goods account surplus ran to US$15.01 billion, the highest ever. Exports of semiconductors and steel took the lead in producing the goods account surplus. Steel exports amounted to US$5.85 billion, up 82.7 percent from the same period of last year. Semiconductors also recorded a surplus of US$9.95 billion, up 73.5 percent. In particular, steel exports swelled more sharply thanks to a rise in unit prices as supply fell due to China's steel industry restructuring.
The BOK is forecasting that there will be no plunge in exports in October. It is hard to overturn the strong trend of export growth although export companies increased their exports in September by pushing export goods because a long holiday period in October cut October's business days by about 6.5 days.
With the travel account deficit continuing, the service account deficit inflated. The September service account deficit stood at US$2.9 billion and the service account deficit from the first nine months of this year arrived at a record high (US$24.26 billion). The number of Chinese tourists also was on a downward spiral from August, and the number of overseas outbound travelers increased, resulting in a travel account deficit of US$1.31 billion. In September, Chinese tourists to Korea totaled 319,000, down 56.1 percent from the same period of last year.