Samsung Electronics is expected to emerge as the number one chipmaker in the world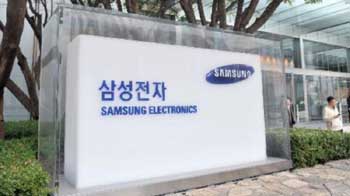 Samsung Electronics is expected to emerge as the top chipmaker in the world taking away market sales from US rival Inter Corp in the second quarter, according to IC Insights.
According to a report by S. Korea News Agency Yonhap, data compiled by IC Insights shows Samsung to post sale $14.9 billion in the April-June period, higher than the $14.4 billion estimated for Intel.
If Samsung will be able to make up to the estimated mark the chip sale would be 7.5 per cent up from the previous quarter.
"If memory market prices continue to hold or increase through the second quarter and the balance of this year, Samsung could charge into the top spot and displace Intel, which has held the No. 1 ranking since 1993," said IC Insights, reported Yonhap.
"If this is achieved, it would mark a milestone achievement not only for Samsung, specifically, but for all other competing semiconductor producers that have tried for years to supplant Intel as the world's largest supplier," IC Insights added.