There isn't even an industry-wide definition or standard for what 5G is, or should be, but that hasn't stopped operators ploughing ahead with trials in attempt to speed up the process and help development.
Verizon and AT&T are running tests of gigabit mobile web speeds in six cities in the US, Intel introduced 5G speeds to cruise ship passengers last month, and Arqiva is currently experimenting with the technology in London. More recently, Qualcomm unveiled its 5G modem, the X50, which signifies a major step towards bringing the technology to market.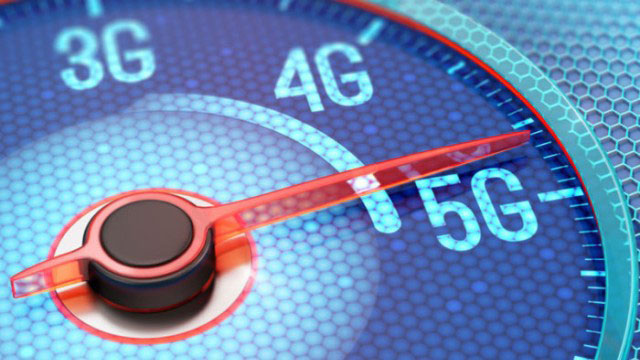 As a result, phone manufacturers are all vying to be the first to bring a 5G-ready phone to market, and Samsung believes it's almost there. Speaking to Alphr at the company's headquarters in Suwon, outside Seoul in South Korea, Samsung's VP and head of advanced communications Wonil Roh revealed the firm could launch a 5G phone as early as mid-2019.
The company has already developed antennae and receivers to allow gigabit speeds to be "beamed" wirelessly, a technology the company calls "wireless fibre". It has a large-scale antenna for large companies, as an example, and has developed smaller base stations that can be fitted to lampposts and could replace the need to have broadband fibres running straight into homes. It is additionally working on next-level chips.
Samsung is in a fortunate position in that it makes semiconductors, hardware, software and networks, or so-called end-to-end solutions. In addition, it's one of the key partners working with 3GPP to establish the industry standard needed for devices and infrastructure to work together, phase one of which is expected mid-2018.
Once the standard has been approved, it typically takes 18 months for chip makers to enable devices – or that was typical with the launch of 4G/LTE. However, because Samsung is working in parallel on the standard, as well as on the chipset and hardware, Roh said he expects the company's chipset to be available towards the end of next year, and device manufacturers to be able to have the first 5G device by mid-2019. He did caveat this claim that it's a rough estimate, but is doable.
This would bring Samsung's technology forward by at least six months, after it promised 5G mobile broadband would be in use by consumers by 2020.
The South Korean firm has developed the core technology that makes data transmission "up to hundred times faster" than current 4G connections which would let you download films and other large files "practically without limitation". Specifically, its technology makes use of millimetre-wave spectrum over long distances. As yet, usage of millimetre-wave bands for wireless internet has been minimal due to their limited range.
Samsung's "adaptive array transceiver technology" uses 64 antennae to boost signal power and range, resulting in speeds of up to 1.056Gbits/sec at distances of more than 2km.
"The millimetre-wave band is the most effective solution to recent surges in wireless internet usage," said the firm's executive VP Chang Yeong Kim in 2013. "Samsung's recent success in developing the adaptive array transceiver technology has brought us one step closer to the commercialisation of 5G mobile communications in the millimetre-wave bands."