The company's earnings jumped 46 percent over a year to 7.7 trillion won ($6.8 billion), compared with 5.3 trillion won a year earlier.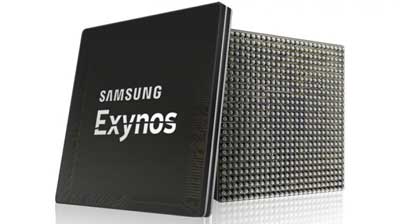 Samsung Electronics said Thursday its first-quarter profit surged to the highest level in more than three years as its semiconductor division posted the highest income in the company's history.
The South Korean company's January-March earnings jumped 46 percent over a year earlier to 7.7 trillion won ($6.8 billion), compared with 5.3 trillion won a year earlier.
The result beats expectations and is the highest since the third quarter in 2013. According to data provider FactSet, analysts had expected a net income of 7.1 trillion won.
Sales rose just 2 percent from a year earlier while operating profit surged 48 percent to 9.9 trillion won ($8.7 billion).
The stellar results come after tough months for Samsung. Five of its top executives including Lee Jae-yong, the de-facto leader and the only son of its chairman, were indicted on corruption charges after they were ensnarled in a massive political scandal that led to months of public protests and the ouster of the South Korean president.
Samsung also had the Galaxy Note 7 smartphone recalled twice and discontinued last fall because the batteries were prone to overheat and catch fire. The fiasco cost Samsung billions of dollars.
Samsung Electronics kicked off sales of the new flagship phone, the Galaxy S8, last week hoping it could recover its reputation with the premium smartphone with a curved screen.
But what fuelled Samsung's profit surge during the last quarter was its mainstay chip division. Even though the first quarter is typically a slow season for chipmakers, tight global supplies and strong demand for microchips for computers, data servers, and mobile devices led to a record-high profit. Nearly two-thirds of Samsung's operating income during the first quarter was generated by its semiconductor business.
In addition to earnings results, Samsung unveiled a set of announcements related to the company's corporate structure and shareholder returns.
Samsung Electronics said it decided not to change the company's structure into a holding company. The announcement will likely disappoint investors who have been waiting for the change because they believe it could unlock values in its share and increase transparency in dozens of Samsung businesses that are controlled by the Lee family through a web of complicated cross-shareholding where one Samsung company controls another Samsung company and so on.
Some other South Korean chaebol, as the country's big family-controlled businesses that dominate the economy are known, is controlled by a holding company, which serves as a nerve centre overseeing major investments or personnel decisions on dozens of businesses.
Samsung made it clear Thursday that it rejected such a move and it will stick to its current structure as its board of directors believed that such a change would hurt the company's competitiveness. It would also have to navigate regulatory hurdles and seek approval from shareholders and boards of directors at dozens of Samsung companies, something that became tougher as the public scrutiny increased since the latest corruption scandal.
The company said in a separate announcement that it would cancel its treasury shares valued more than 40 trillion won ($35 billion), a move that will likely boost its shareholders' values and ease worries that Samsung may use the treasury shares for the benefit of its founding family, rather than for all shareholders.